Today I have Ninja Polish Glamorous from their Spectrum Collection. This is supposed to be a dupe of OPI DS Glamour. I have no clue what that OPI is, but if this is a dupe then OPI Glamour is gorgeous!!! I had purchased this beauty a while ago and it had been sitting in it's shipping package for over a month. Sadness!
After I put on this polish I walked to get my acetone to clean it up and the sunlight hit it just right and it just stopped me dead in my tracks. So freaking gorgeous! I had to stare for a minute. The color, the sparkle, the holoness (not a word). Just beautiful!
All swatches shown are 2 coats of Glamorous.
Whoa! This is what caught my eye. Taken in my house where the sun shone through.
Another shot taken in my house in the sunlight.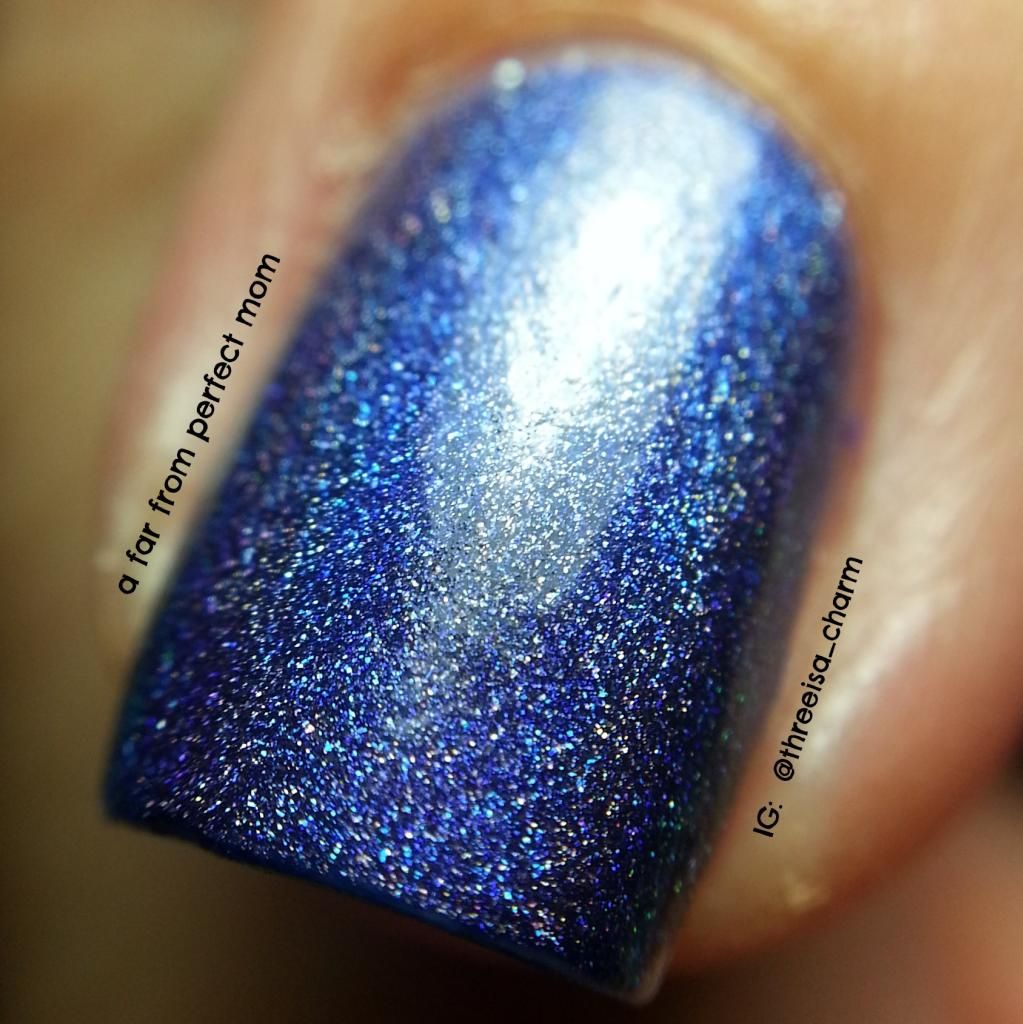 Macro shot under artifical lighting.

Thanks for stopping by today. Hope you enjoyed everything!