I was asked by a very new indie polish company, Bliss Polish, to swatch her new upcoming collection! I was so excited that she asked me that I said yes! She is also a good friend of mine that I met on Instagram. I was so nervous because I never swatched anything for anyone before. But this collection is just amazing y'all!
Here is the Breaking Bad Collection!
First up is Cooking! Cooking is mustard yellow polish with gold shimmer and holo bits. This polish was a little thick so I added some thinner and it applied beautifully! I used 2-3 coats. After all this time I'm still very inconsistent with how I apply my polishes that is why I cannot give a definite answer on how many coats I used. lol. I'd say this would be 3 thin coats or 2 medium coats. Anyways. I'm always getting off subject. I love this yellow! I don't have many yellows in my collection because I don't really like them, but this one was pretty flattering on me.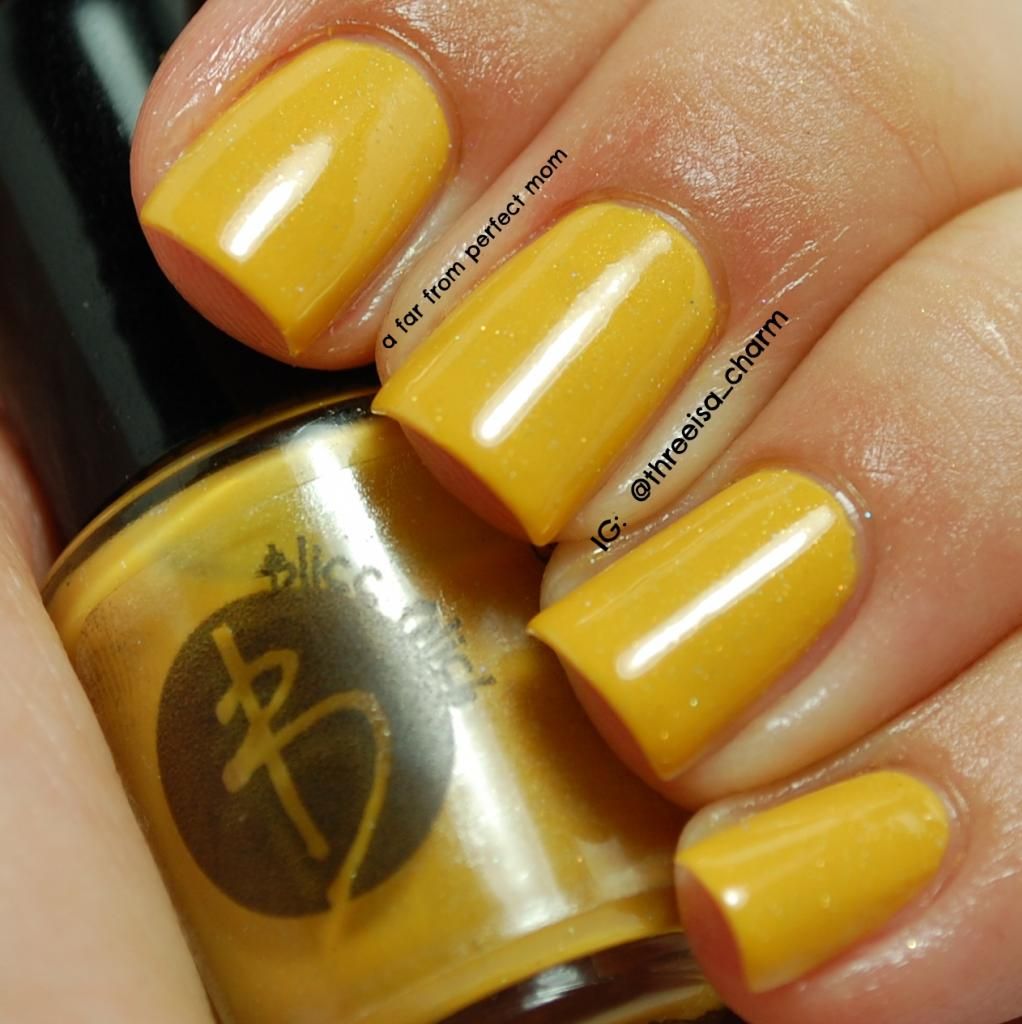 Next is Chemistry. This photographed way brighter than it looks in real life. In real life the color is more muted. This green has the same gold shimmer and holo bits as Cooking! This was also a little thick, but some thinner made it perfect! I really loved the shimmer in this green. It is very subtle, but makes this a little extra special. This is also 2-3 coats.
Next is Mr. White. This is a very pretty white jelly/crelly polish with white glitters, silver holo glitters, and holo glitter bits. This looked great at 2 coats, but you could definitely see visible nail line, but I really loved it. For swatching purposed I tried to get it opaque and used 3 coats. You still see visible nail line on some nails, but I wanted to show the squishiness. I looooooove jellies and all their squishy glory!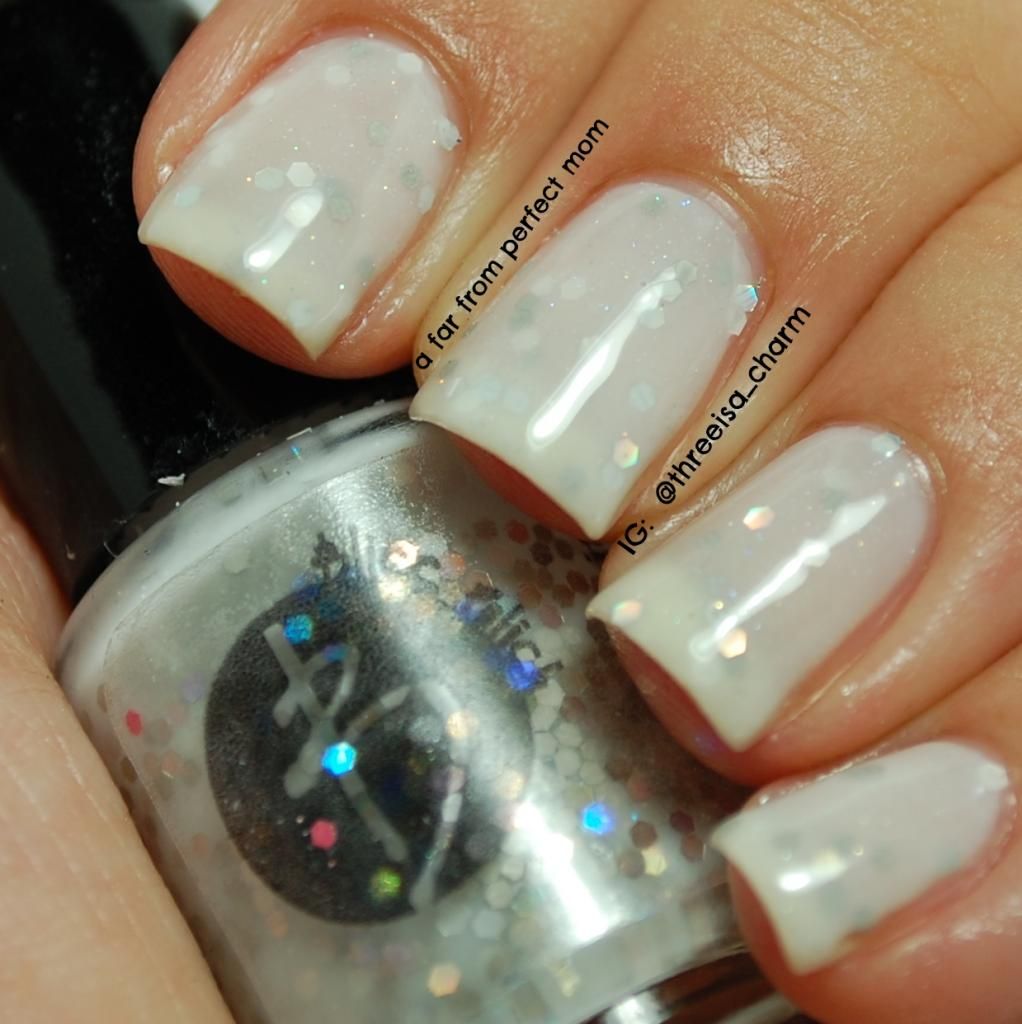 Next is Crystal Blue Persuasion. This polish is a baby blue crelly with blue glitters, silver holo glitters and holo glitter bits. This polish was super packed with glitter! Glitter was sticking to my brush like their life depended on it. This was opaque in 3 coats.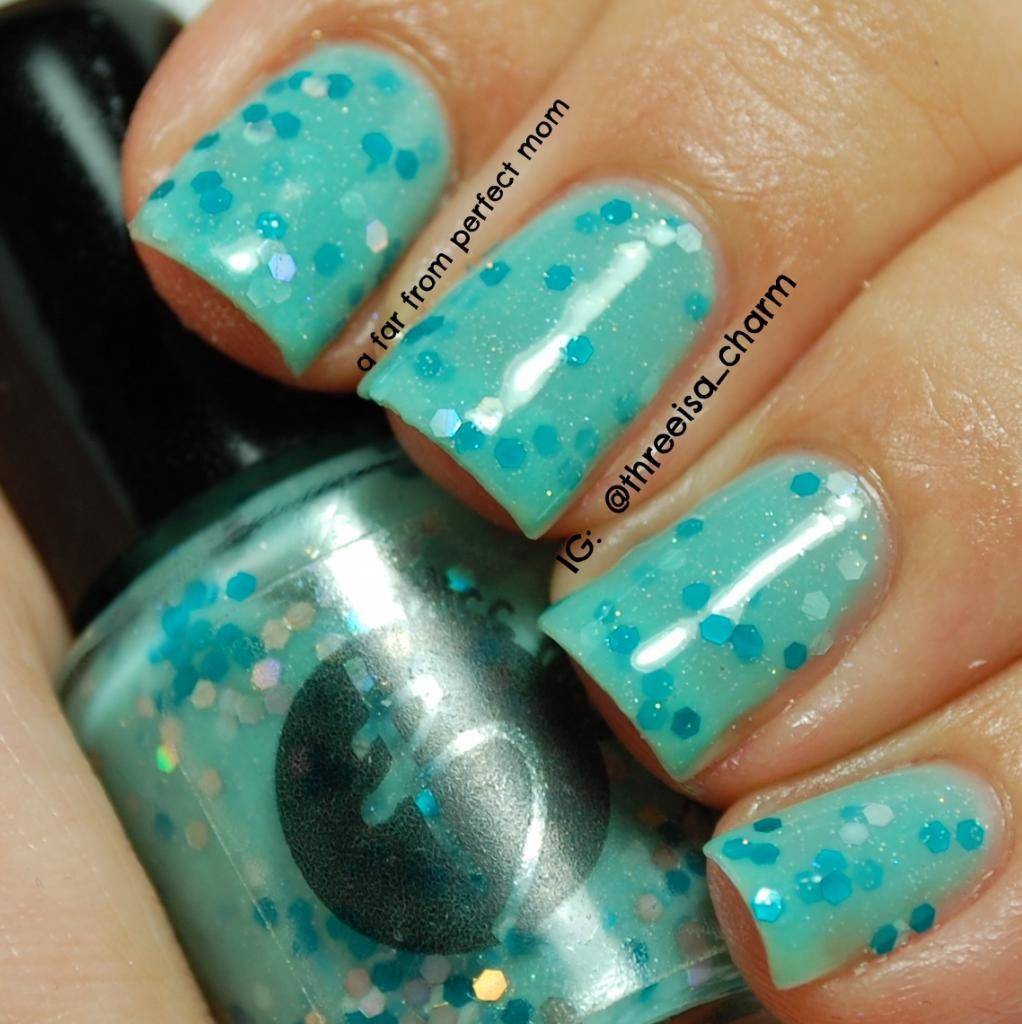 Last in the collection is Jesse Pinkman. This is a light pink crelly with pink glitters, silver holo glitters and holo glitter bits. This was my favorite one in the bunch. This looked great at 1 coat, 2 coats and 3 coats. This looked so delicate and girly. I just loved it so much! Here I swatched it with 3 coats. In this case the color photographed lighter than the color in real life.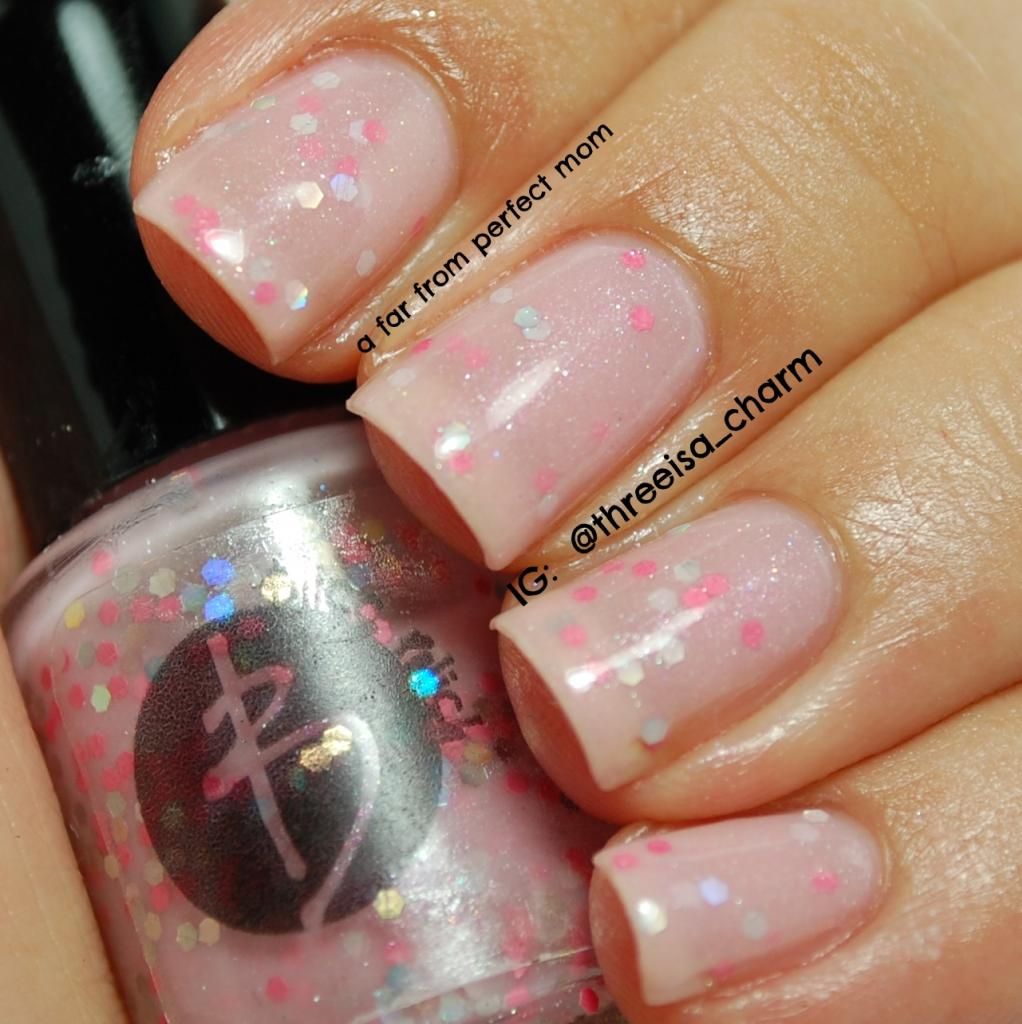 Did I say that was the last. I lied. There is a bonus polish!!! However this polish is only available if you buy the complete set. This is Bad Bliss. This is black jelly polish with various silver holo glitters. This one is gorgeous and looks like galaxy nails in a botte! I used three coats.