Good Morning! Today I have a very fun and lovely polish on. It is a brand called Live Life Polished. Tammy, the owner, was a little late shipping one of my orders and slipped in a couple minis as a sweet apology. One of the minis I got was Party Girl Rock. This is a sheer neon purple looking jelly based polish with silver and fuchsia glitters. Jelly sandwich in a bottle! Yum! I was drawn to the color of the base of this polish. It is so gorgeous! Bright yet very girly! I don't see this polish in her shop. So I have no clue if this is discontinued or never released but it deserved a post. And lucky you! Since I'm obsessed with my new macro lens. You get a macro shot! Woot woot!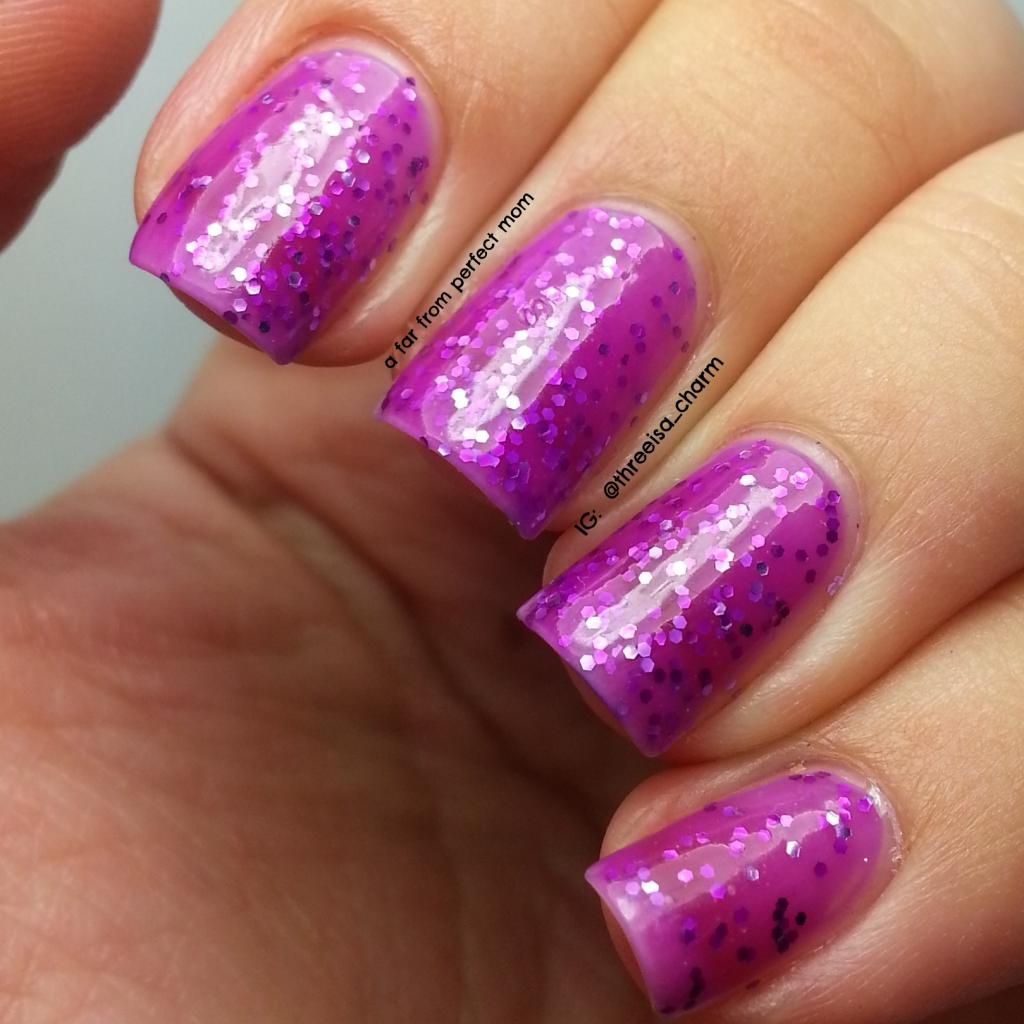 On my iPad this looks different. On my phone and computer this looks color accurate!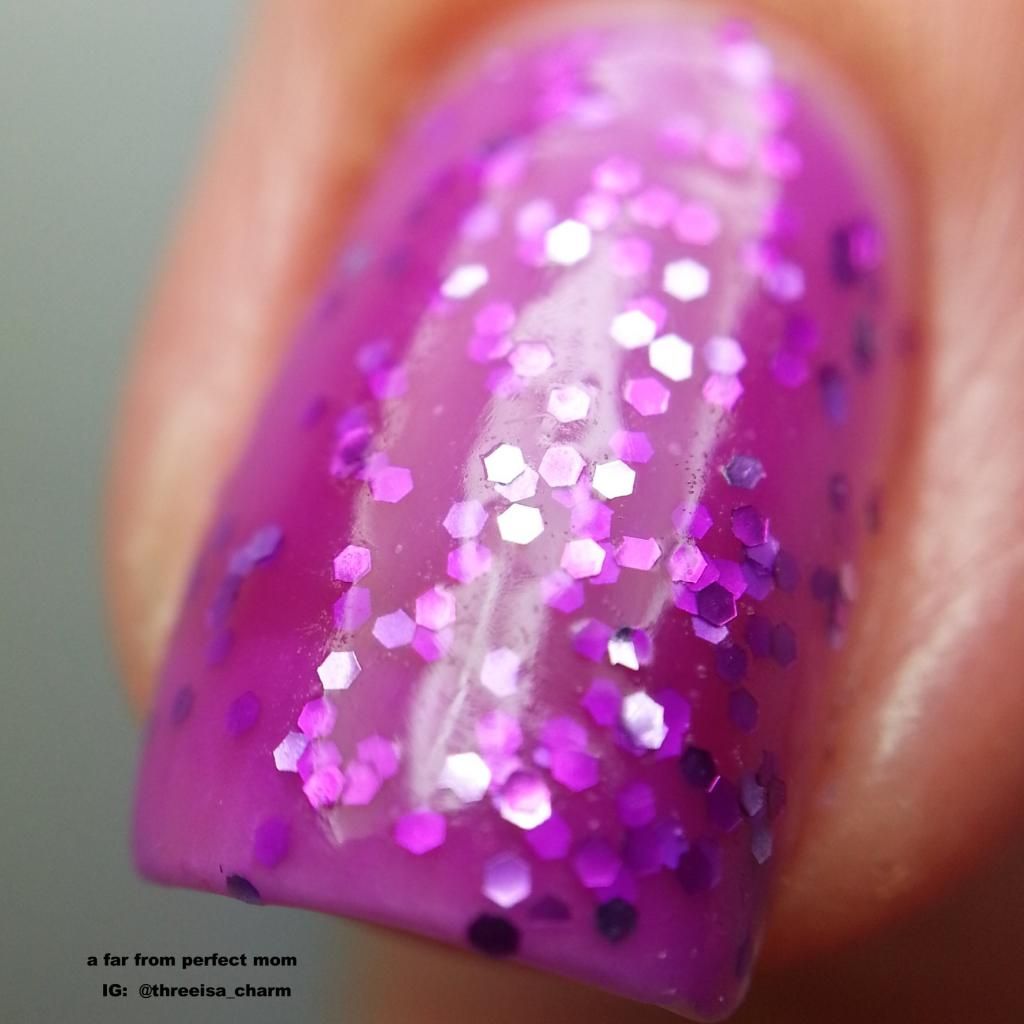 Macro shot.
Please check out Tammy's line of polished at her shop
here
. Her polishes are always at a crazy reasonable price.