The last few weeks have been pretty hectic. I changed my nails maybe once! Also, winter has not been kind on my nails, they have been dry and brittle and keep breaking! Wah! Well, I had to do my collaboration mani with my #nailquadsquad (check out the tag sometime ;)) on Instagram so I wanted to share them here too! I used my favorite black polish, Essie Licorice, as the base and Sally Hansen Golden-I to write the numbers and draw the fireworks. I also tried to add China Glaze Angel Wings to the fireworks. You can kind of see it. :) I think this is a totally cute and simple mani for New Years! I hope everyone is having a great day and Happy New Years to you all!
Here is the collage for our collaboration. I think we did pretty good copying each othere! We were inspired by Instagrammers @madjennsy and @mrcandiipants!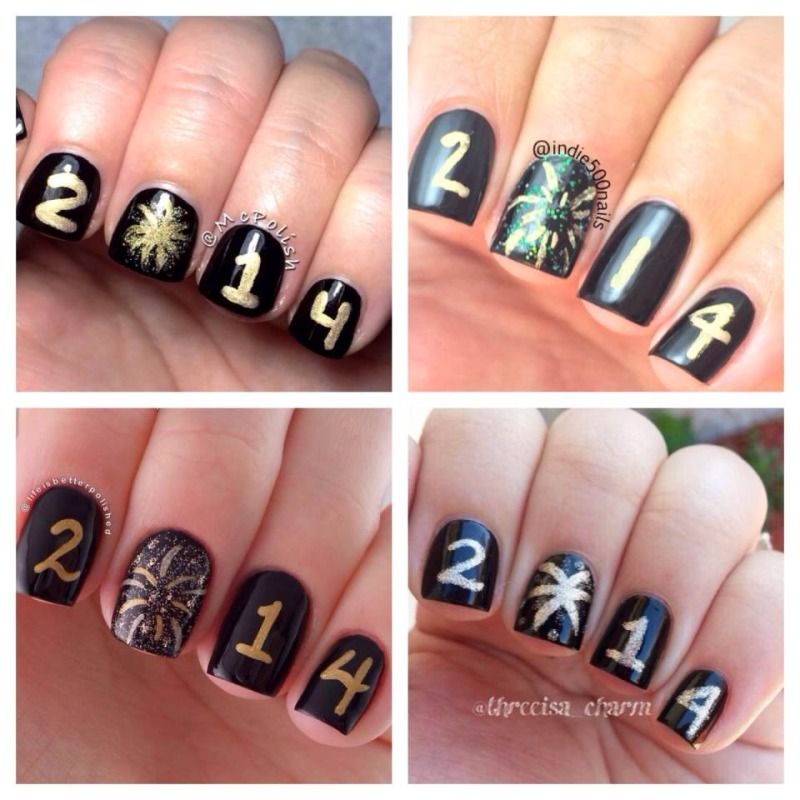 And here is my solo shot.