Hello again! I am excited because a couple weeks ago I went with a few friends to go polish shopping at beauty supply shops and I found the perfect cleanup brush. I saw a french brush in a bin at one of the stores and thought that it might make a good cleanup brush. It seems that all polish girls are forever in search for the best cleanup brush and best top coat and I seem to collect both. This brush was only $3, so I figured what is the harm? Well, I loooooove it! It is the best cleanup brush I have ever used. My elf concealor brush melts in the acetone after only a couple weeks of use. I have used this brush for several weeks and while bristles have gone astray on the whole it is still very well intact. The edge of the brush is so thin that you can cleanup in the tightest of areas around your nails. One of my friends Jess,
Lost in Polish
, pointed out that this is what the manicurists probably use for french manicures. I didn't even think about that even though the brush has the words, "french brush" etched on the side. So guess what I decided to try? Well, I hope you can guess from the title of this post.
I took some pictures of the brush to show you what a perfect cleanup brush looks like. The other end of the brush has a small dotting too. I actually use this as part of clean up also. Since the brush isn't very stiff, I push back my cuticles with the small dotting tool that way I can clean up the excess polish that gathered near my cuticle with ease.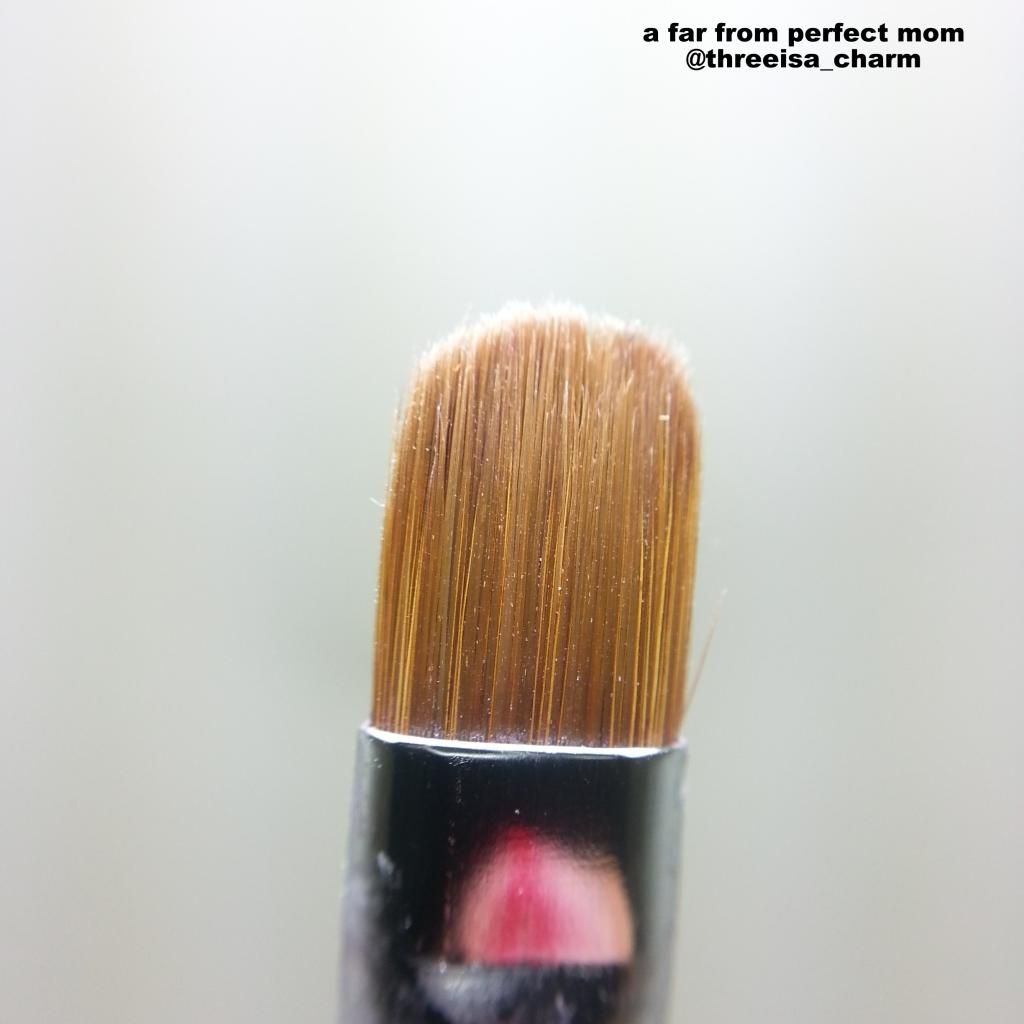 Look at my french tips! It isn't perfect I know. But these are the best french tips I have ever created (even my right had looked decent!). Lol! And in keeping with the holiday colors. I thought I would do shimmery red tips!
In order to create the french tips, I polished the tips with red polish pretty sloppily and then I dipped my french brush in acetone. I tried to keep a good amount of acetone on the brush, not dripping wet but pretty soaked, then I placed the whole brush where I wanted my smile line and gently pressed down flat against my nail and swiped from side to side brushing away the excess polish to make the french lines.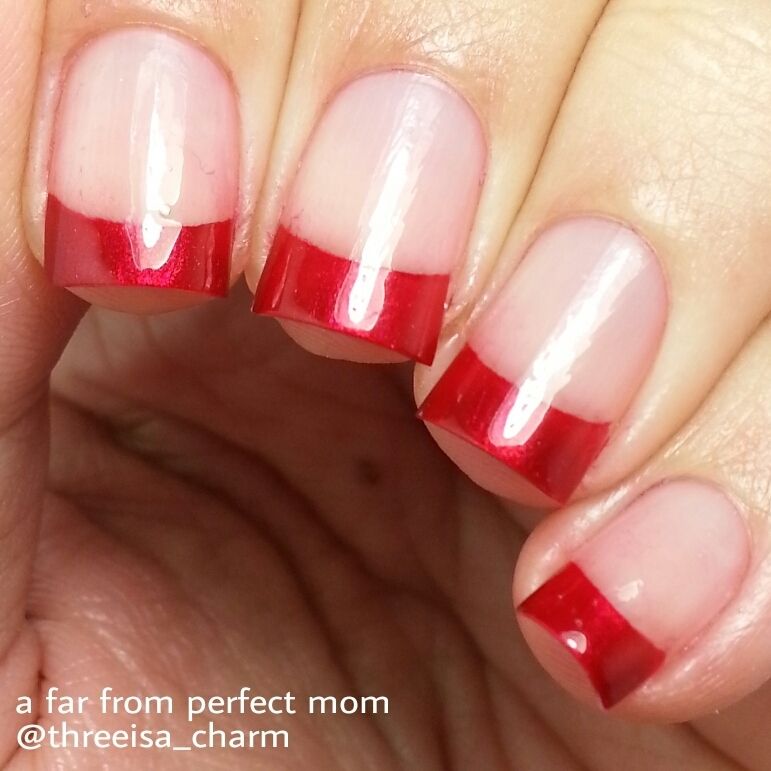 Wow that was a wordy post! Ironic since I do not like to read wordy blog posts. What do you think of my french tips? I would tell you the name of the red polish, but I got this in a Color Club pack from Ross and threw out the box. I'm so sorry, if anyone can name it please let me know! It seems like a metallic Santa red polish.