I'm so excited because I get to swatch another gorgeous collection by the awesome Yvette of Bliss Polish! She sent me a few polishes from her Valentine Collection that I will break into two posts because Blogger gets made at me when I put too many pictures in a post. :)
When I got the bottles in the mail I literally swooned, this is a gorgeous collection. First up is Kismet.
A beautiful deep lilac with microflakies! The microflakies give this polish a beautiful glow. The formula was great, I hardly had any cleanup. I used 3-4 thin coats for the photos below.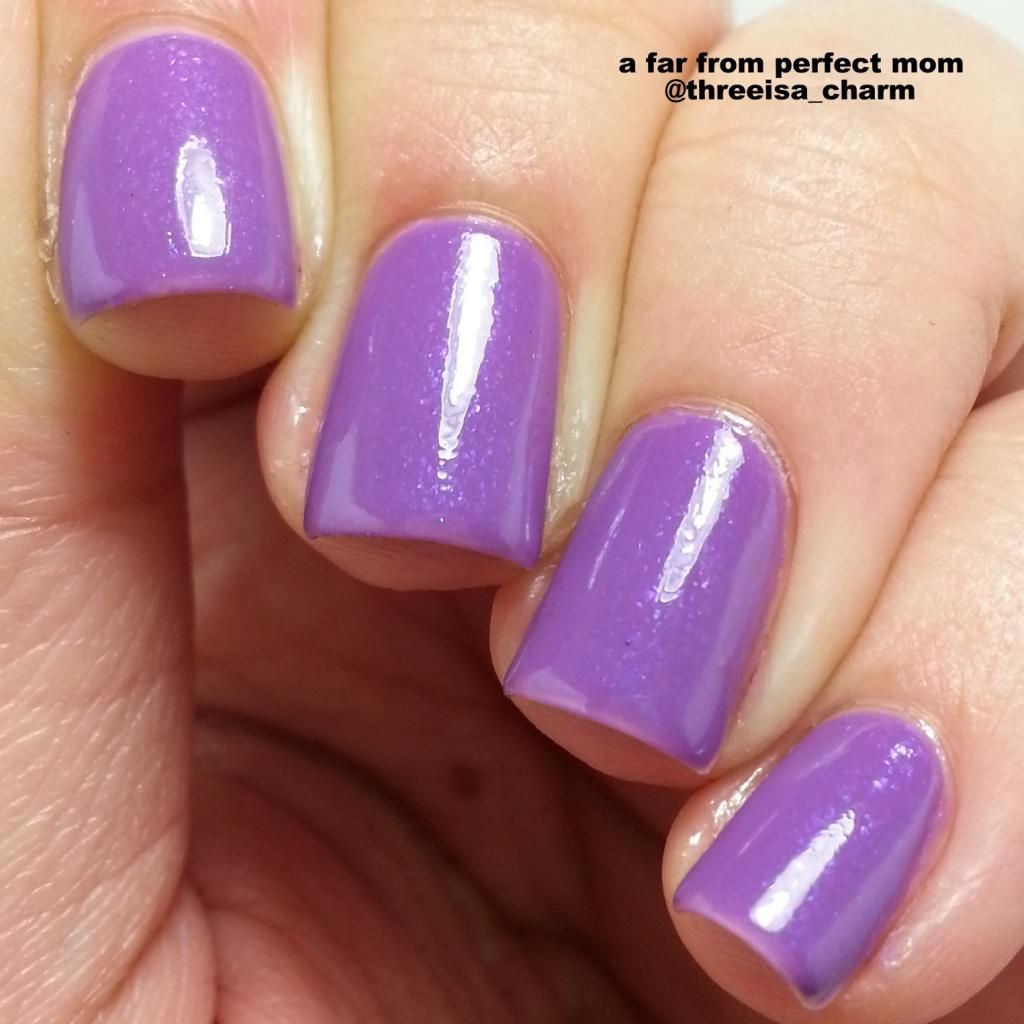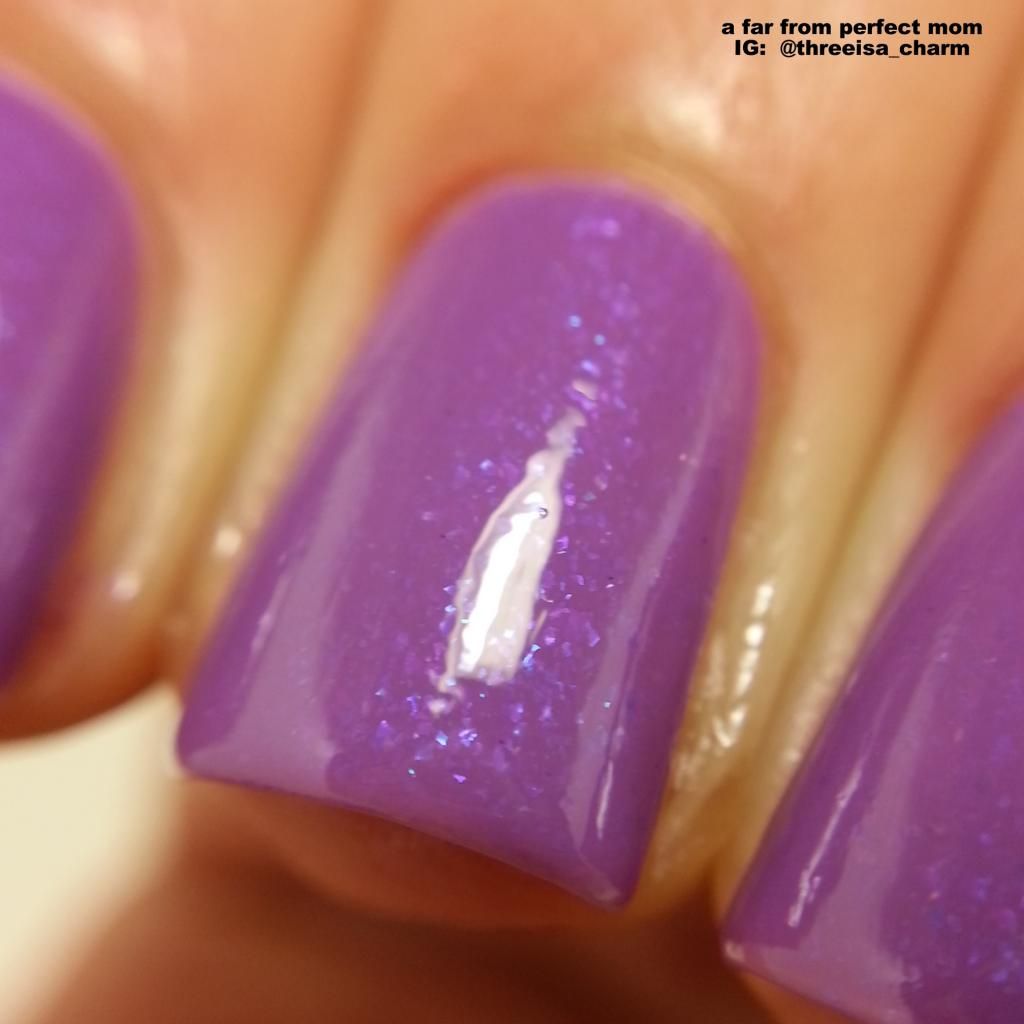 Next is Destiny. Sigh. This one was a surprise favorite. It wasn't that I didn't think I'd like it, I just didn't know it would capture my heart like it did. This is a Barbie pink polish with a bluish shimmer and what looks like a touch of microflakies that dries matte. The blue shimmer makes this polish glow on the nails. Again the formula was awesome! I am not an expert on formula, but if it glides smoothly and I don't have to clean up my cuticles that much I consider it awesome! 3 thin coats for photos below.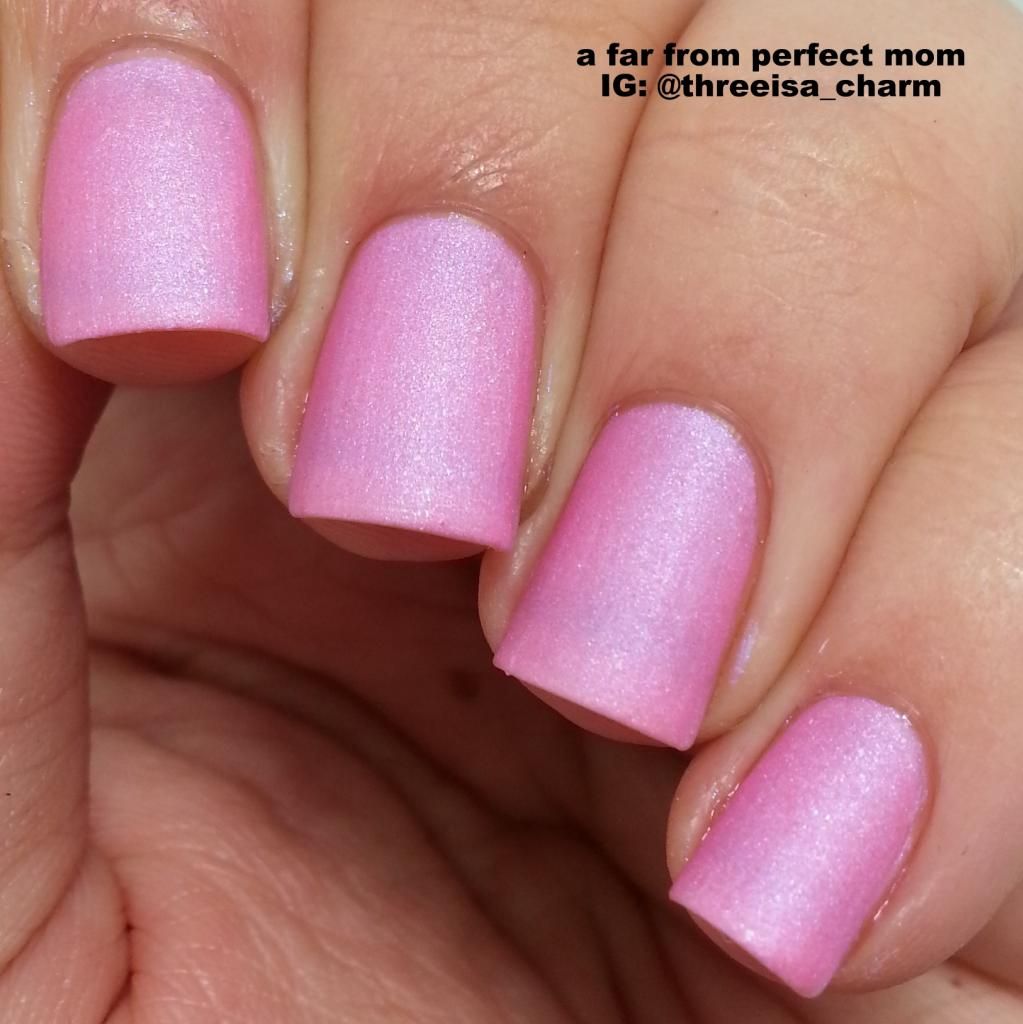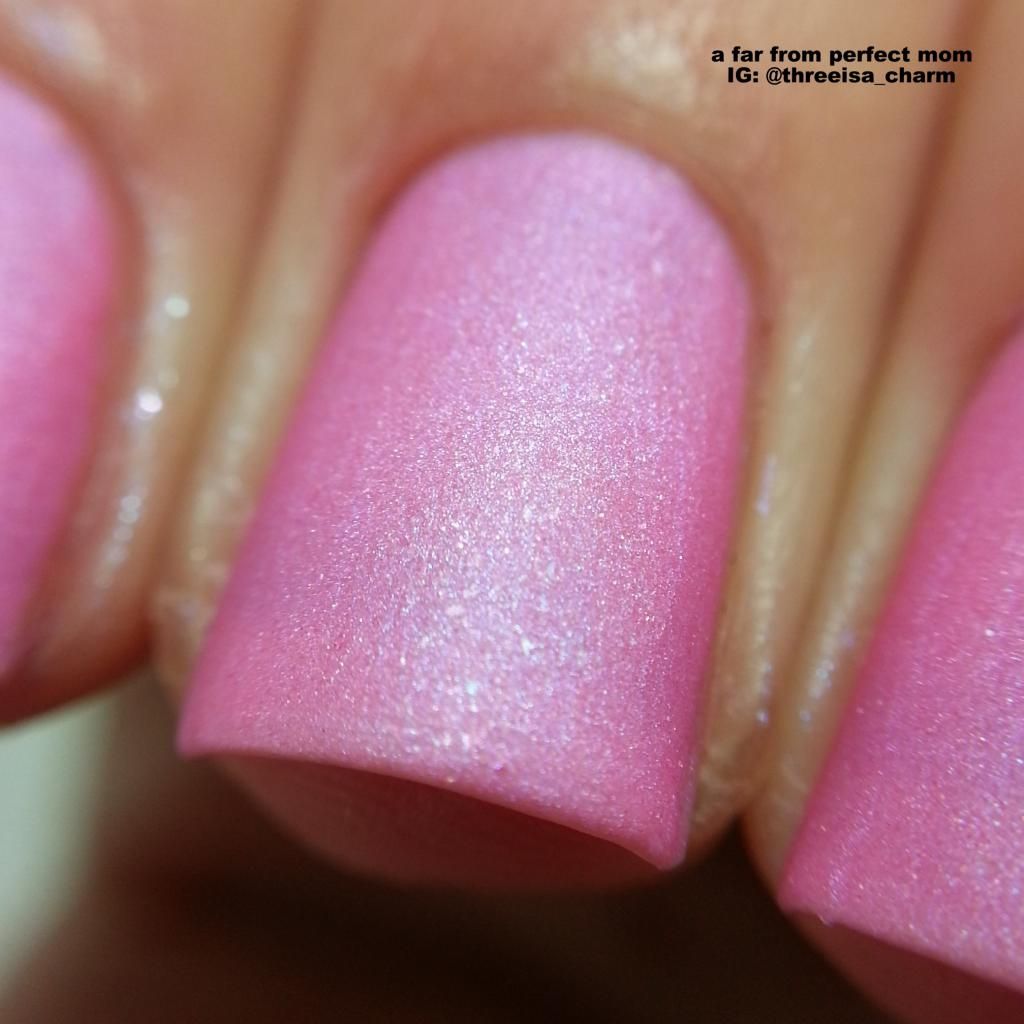 And here is Destiny with a glossy top coat. I loved this polish both matte and glossy. The shimmer was not lost with the matte finish it gave it a cool frosty look. But the glossy top coat gave this a nice shimmery look.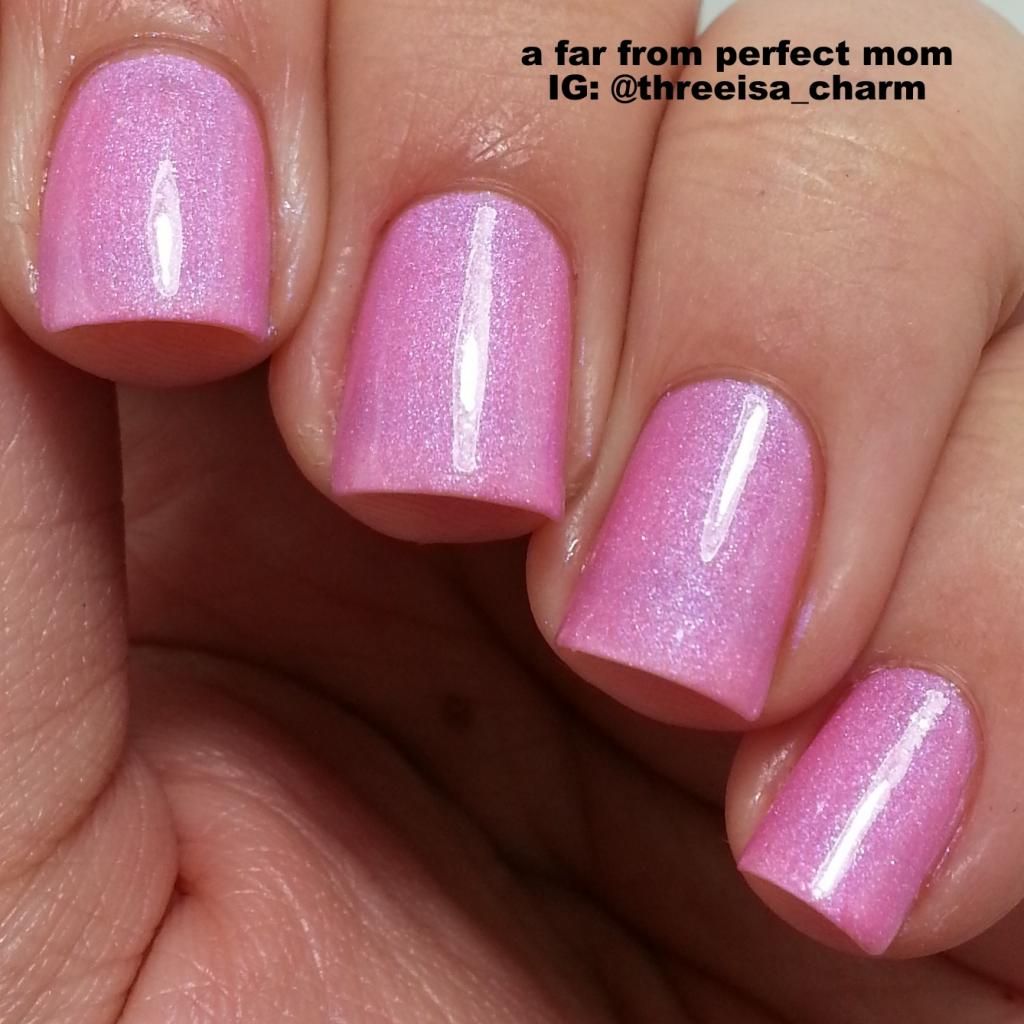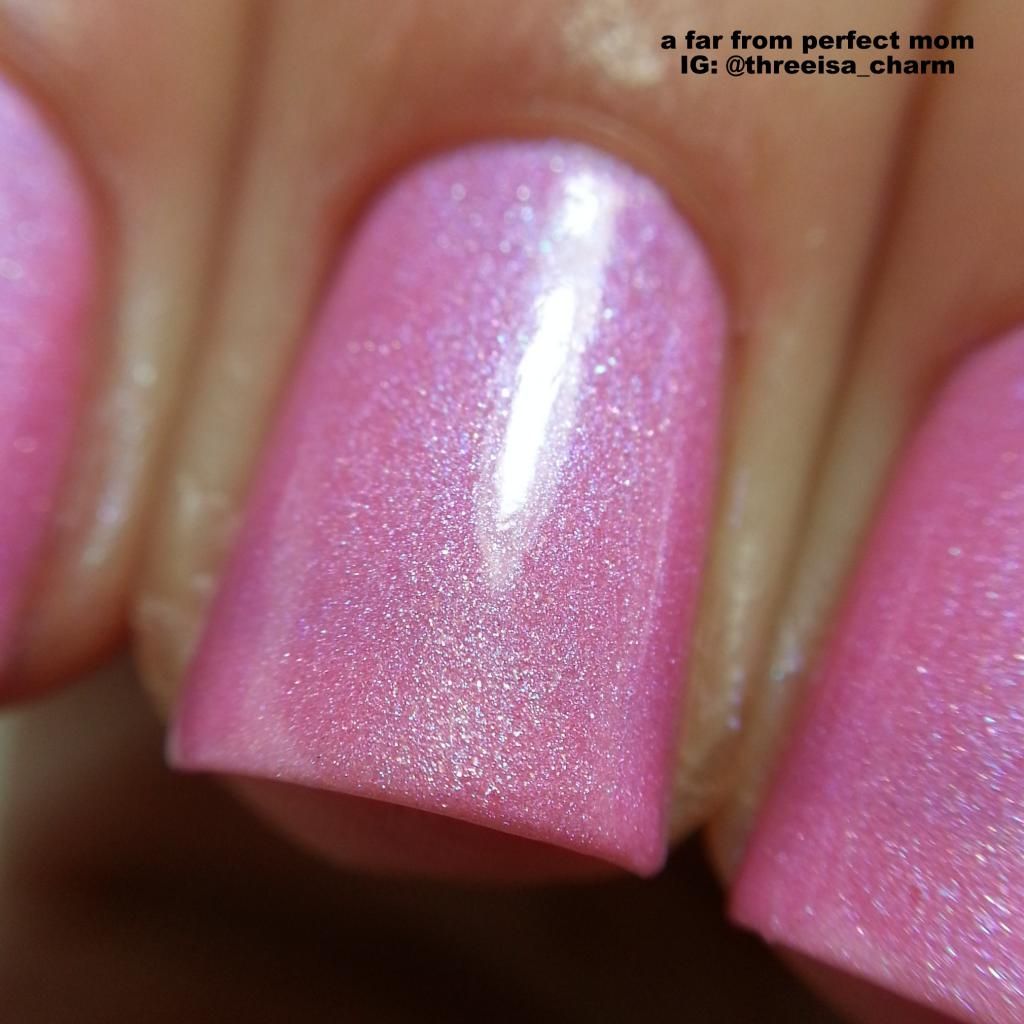 And last I have XO. This is a teal jellie with brown, teal, gold and blue holographic glitters. I really love the brown glitters in this polish. It really made this polish seem different. I usually matte all the jellies, but my matte top coat was just awful it streaked on my nails and it did not look flattering at all! I'm so sorry!!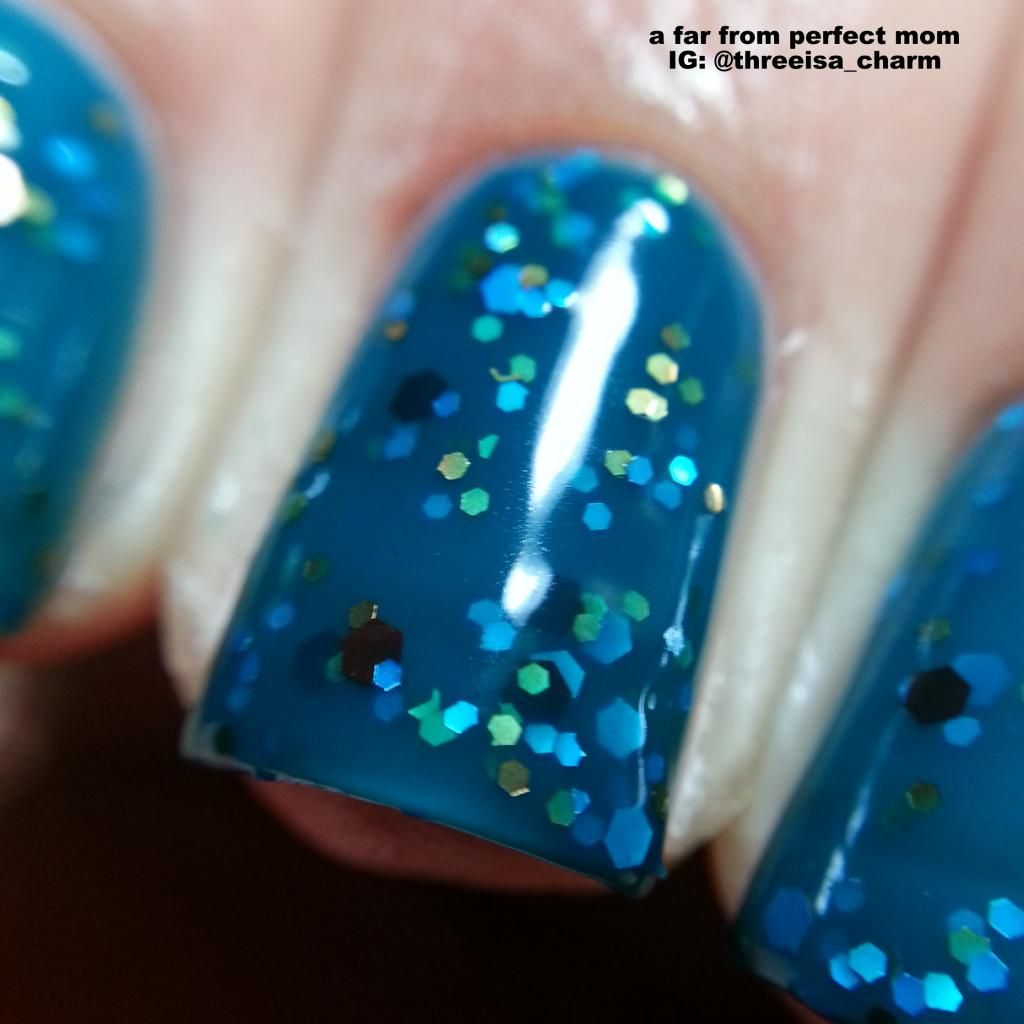 Please follow Bliss Polish on
Instagram
for swatches of the complete collection! This collection releases Monday 1/20 at 10pm.
Shop link
!
*Polishes provided for review