So lately I have been having a lot of fun attempting to do nail art. I always wanted to do nail art, but it is rather time consuming and I have ADHD and can't ever find the time. But because I met some amazing ladies on Instagram who love polish just like me that do this with me they motivate me to follow through! Every two weeks we attempt a new (to us) nail art technique. And so far every time we collaborate it comes out brilliantly! We call ourselves the #nailquintcrew. You know...because there are five of us. :)
The last time we collaborated we tried galaxy nails. I was nervous about it, but I've seen many many many ladies attempt galaxy nails and they always come out looking amazing! It's pretty easy, a little time consuming, but the results are pretty fabulous!!!
For my galaxy nails I used a black base and sponged blue and purple polish. I also used a star glitter polish for the stars. I pretty much just picked them out with a toothpick and placed them on the nails. I finally topped it off with China Glaze Fairy Dust. I apologize but that is the only polish name that I remember. :/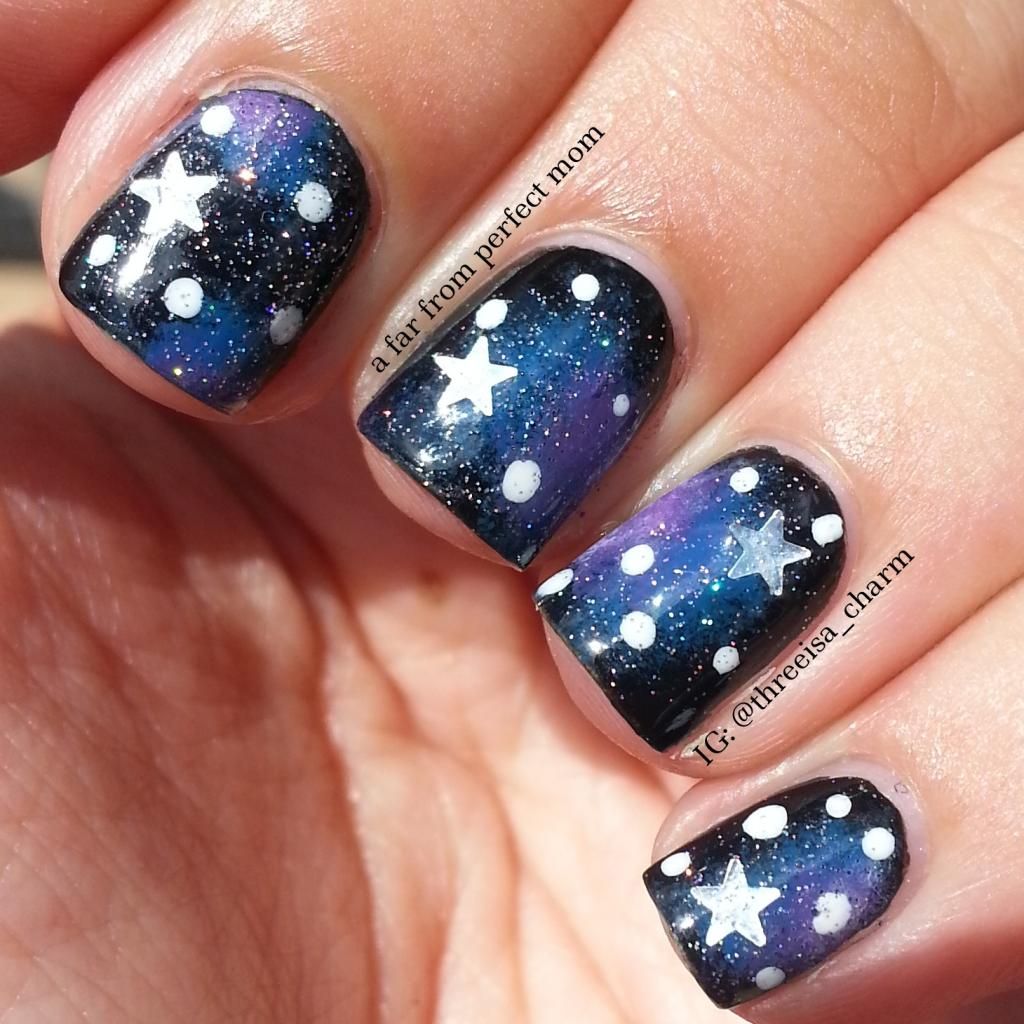 My galaxy nails!
This mani looks pretty cool in pictures, but looks so freaking awesome in real life! I love simple nail art that looks great.