I must be on a crazy roll. Three days in a row? Whaaaat? Anyways today is my birthday! Happy Birthday to me! I wanted a special mani for my birthday. I did not want to attempt any crazy nail art because I'm not really good at that and I don't want to stress out with a million failed attempts on my birthday. Come on now!
For my day I chose the indie brand Painted Sabotage and their ever so popular Gargle Blaster!!! One day on Instagram Painted Sabotage had a really quick giveaway to IG users who answered a question she had. I think she picked almost everyone that answered her question and that included me! She graciously offered to send a bottle of one of her polishes to everyone who won. Of course silly me I went on her Etsy site and wanted more than one so I got three including Gargle Blaster, which was drool worthy for me! I don't know why I waited so long to try this. I kept picking it up and putting it back down. I was waiting for my nails to get longer. But I kepy cutting them to nubs! So finally I am putting this gorgeous polish on my nubs! I think it still looks pretty good on my nubs!
The formula was awesome. This is another indie polish where the base is so thick that the glitters stay suspended. No additional shaking required. And no fishing at all! My brush was packed with all the glitters! Even though the polish was thick it was not hard to work with. I used 2-3 coats in the photos below. Straight from her Etsy shop is the description, "

A mint green shade with a slight shimmer, accented with fuchsia, silver and gunmetal glitters!" This polish is to die for. Everyone needs this in their life!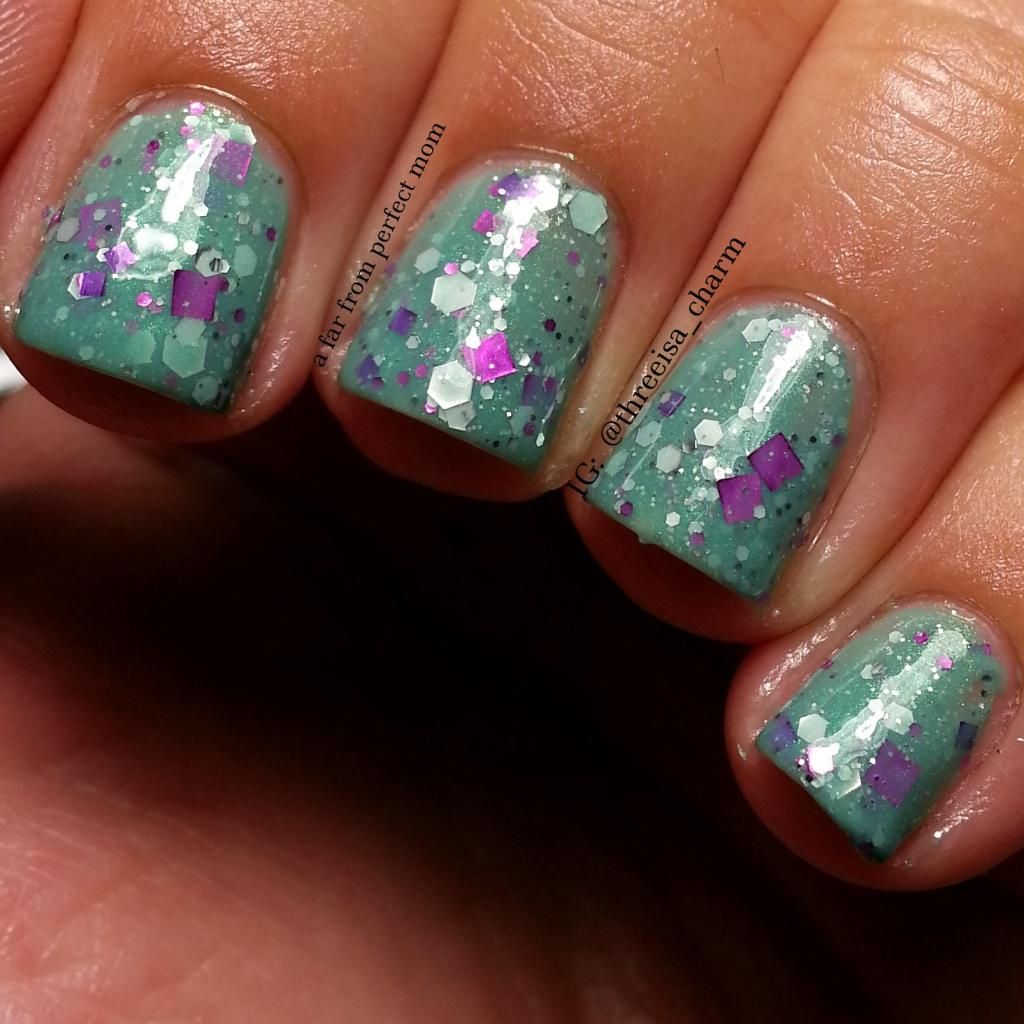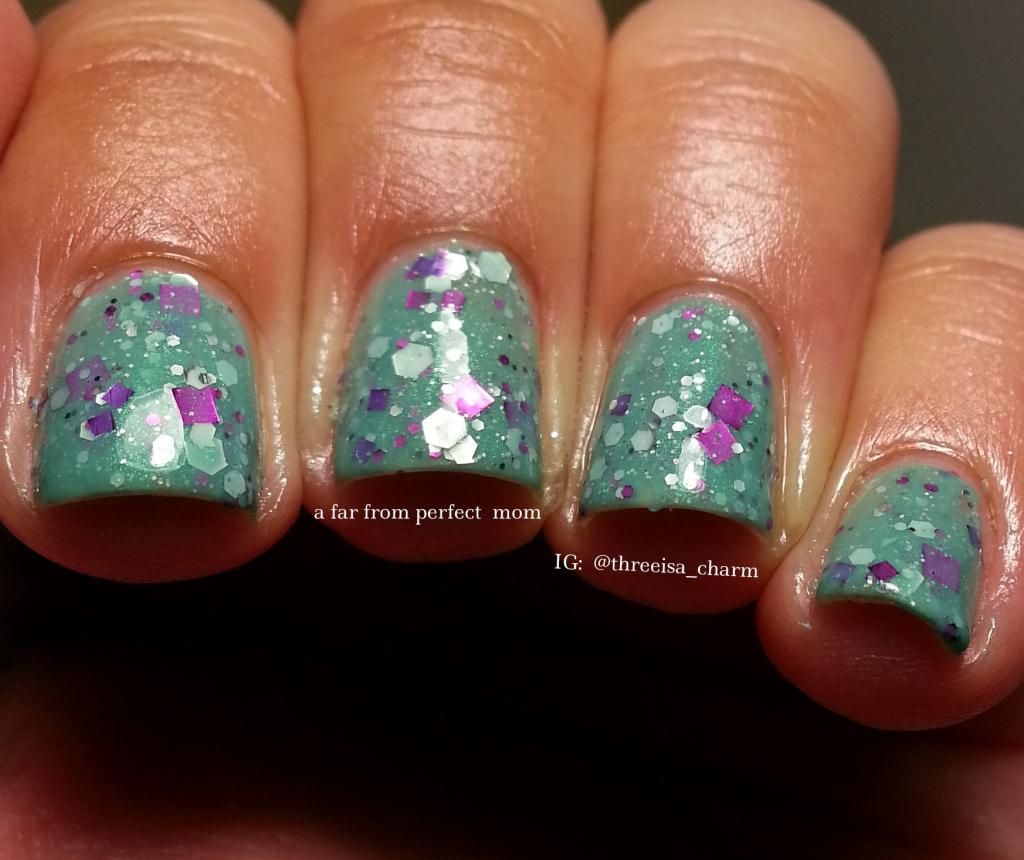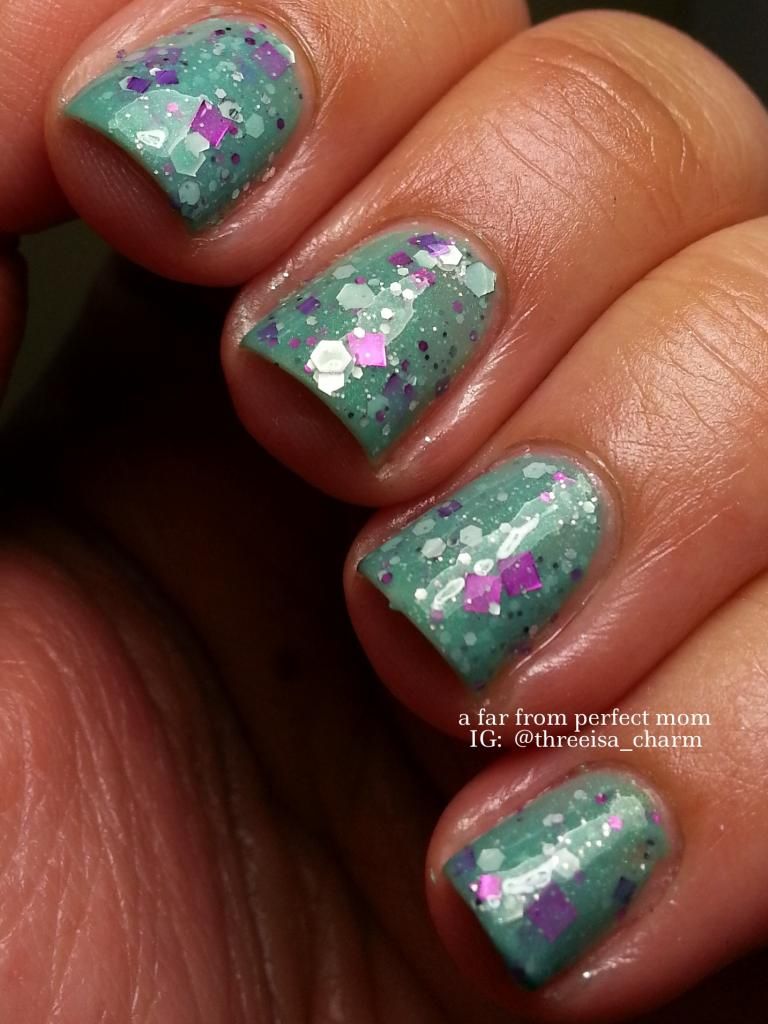 Don't mind me, was just trying out different hand poses. :) You can buy her polishes at her
Etsy
shop!