So as an official polish addict I'm always on the look out for nail polish. Every time I go to Target or Walmart I have to stop by the nail section. Last week I saw some Sinful Colors at Wal-Mart that caught my attention. I almost put one back, but when I looked at the name I knew I had to get it!! Rise & Shine. I had to get it because it is the name of my friend Aneela's blog! She is the operator of
Rise and Shine Beauty
. I immediately tweeted her a picture of the polish and she insisted she get one too! How fun! So we decided to wear it and post on our blogs on the same day!
Rise & Shine is a really pretty teal polish with a slight blue shimmer. The reason why I almost didn't get it was because it was so similar to a polish that I just bought, Essie's Naughty Nautical. Totally not a dupe, but with my bad camera skills they almost look the same. Naughty Nautical is a bit more mintier (if that is an counts as a description) or slightly lighter and bluer in color. Both have a slight shimmer.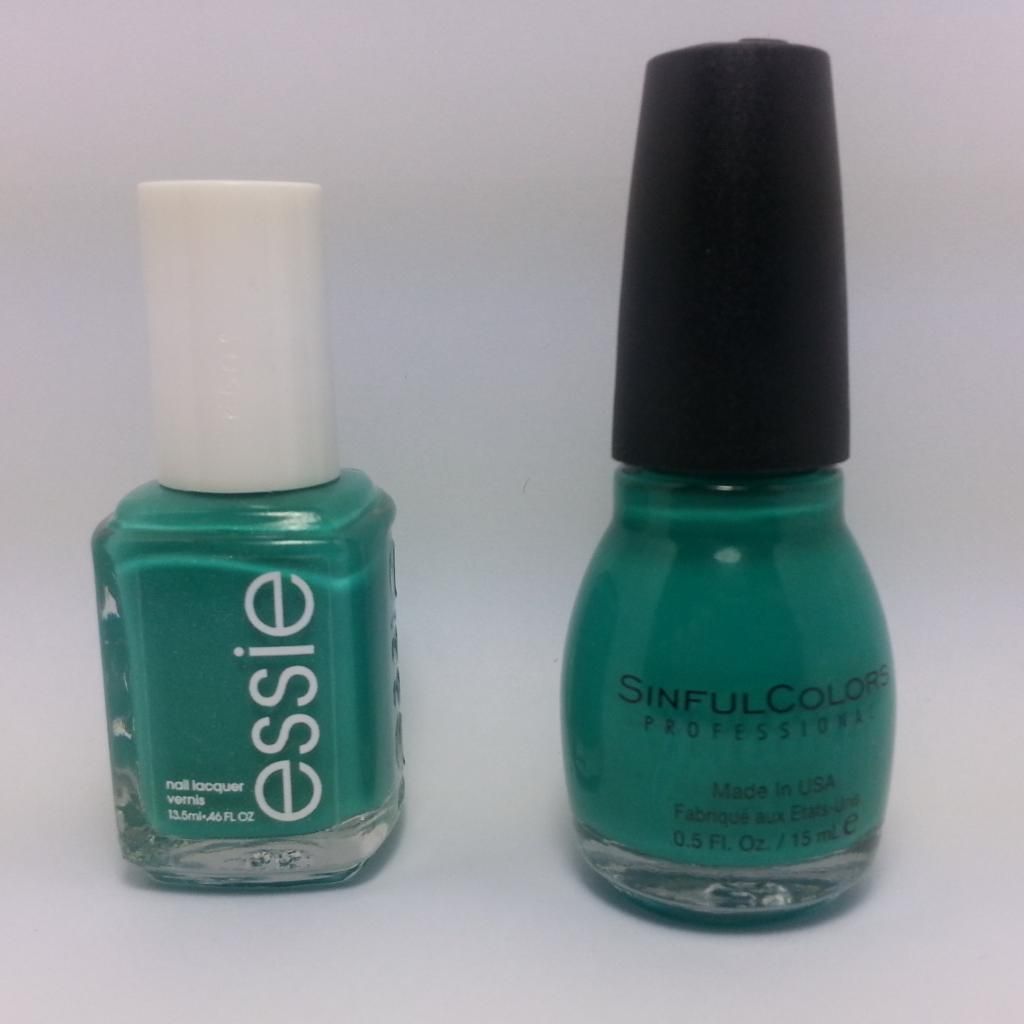 L: Essie's Naughy Nautical R: Sinful Colors Rise & Shine
Here is my swatch of Rise & Shine!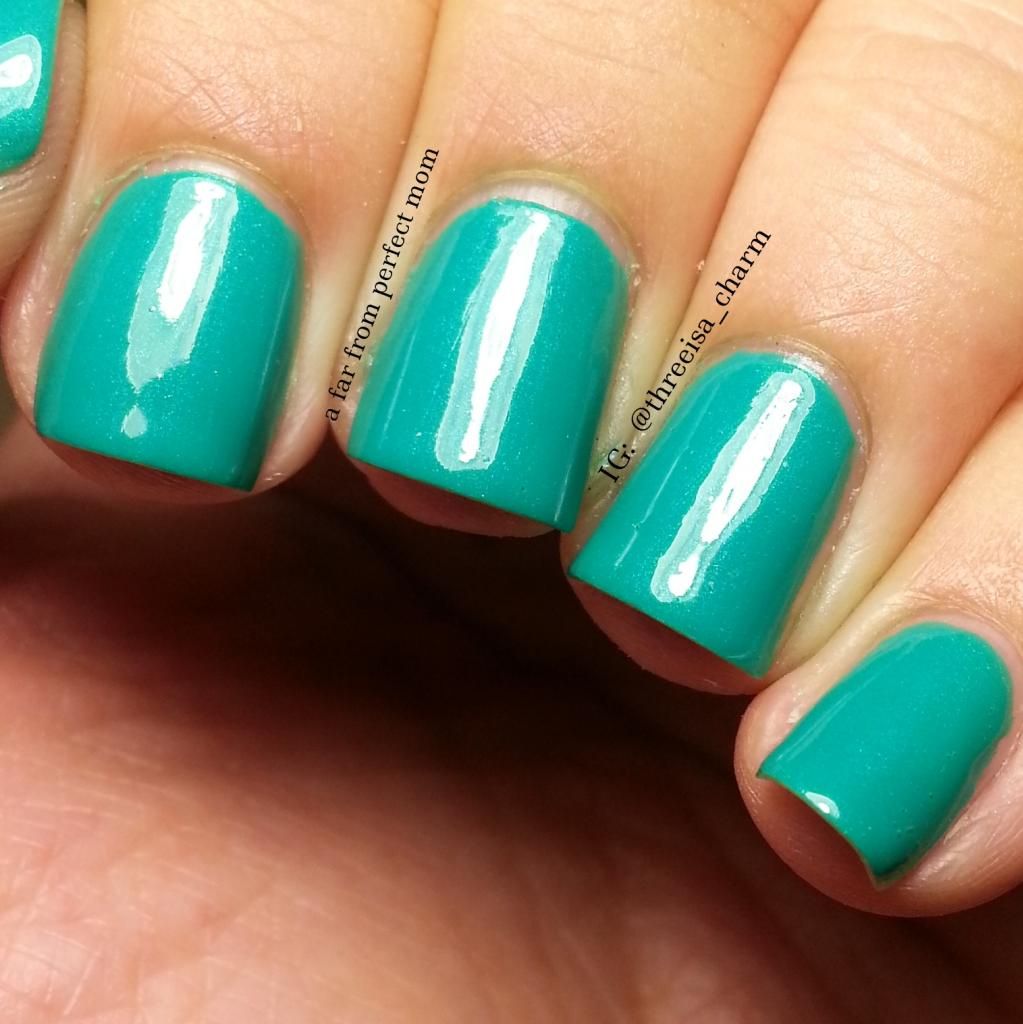 Sorry I have so much glare from my lamp. I don't know how people take such beautiful indoor shots of their manis! Please please check out Aneela's swatch
here
! She is also in the middle of running her blog sale and there are some great deals! So check her out!!