Another gorgeous Pipe Dream Polish for you today!! Seriously I just love all of her polishes! Today I have on Tomorrow's a Mystery. This polish is "
made up of lime green holo, turquoise, and green circle glitters along with several shades of blue and green smaller glitters packed in a deep azure/turquoise jelly base." Wowza! When I put this on it was like luxury on my nails. It seriously looked like I had jewels on my nails. It was so super sparkly and gorgeous that I couldn't keep my eyes off my nails!
Tomorrow's a Mystery with Glossy Top Coat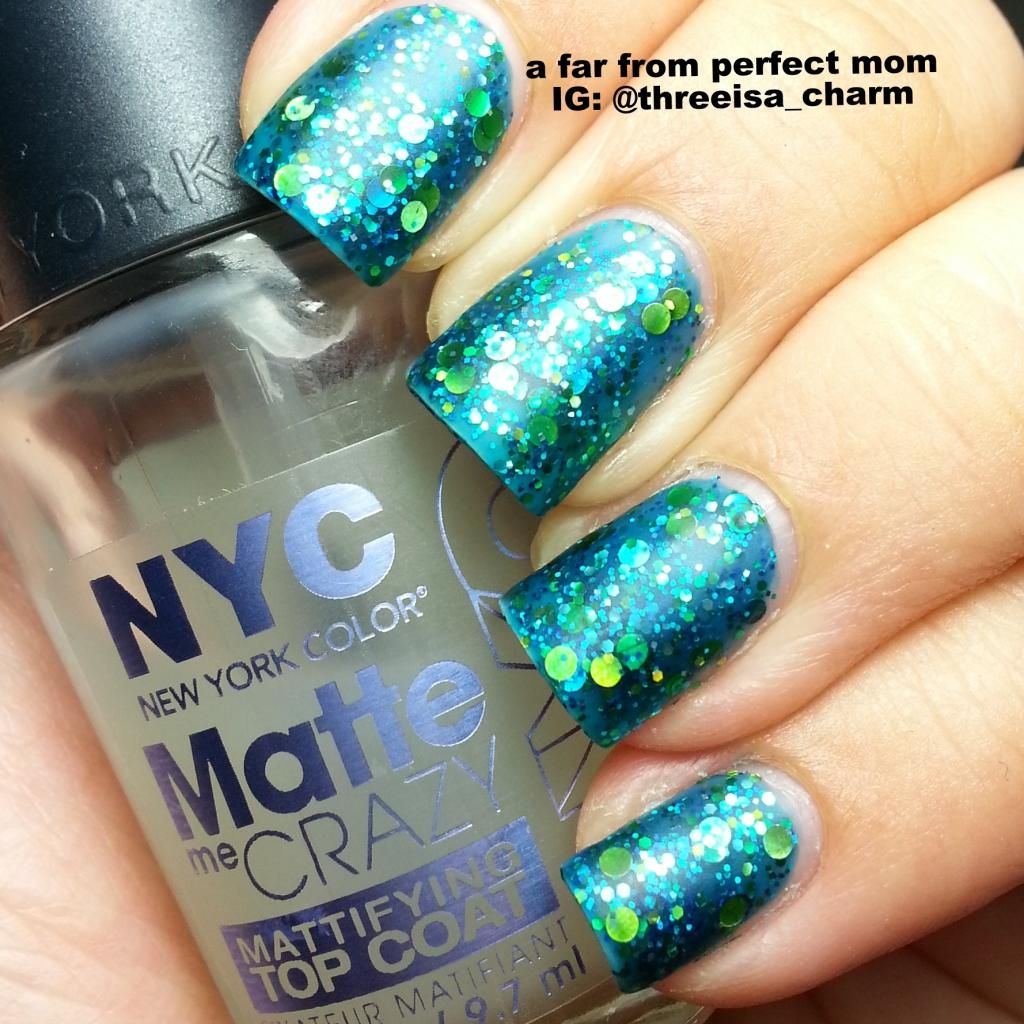 Tomorrow's a Mystery with Matte Top Coat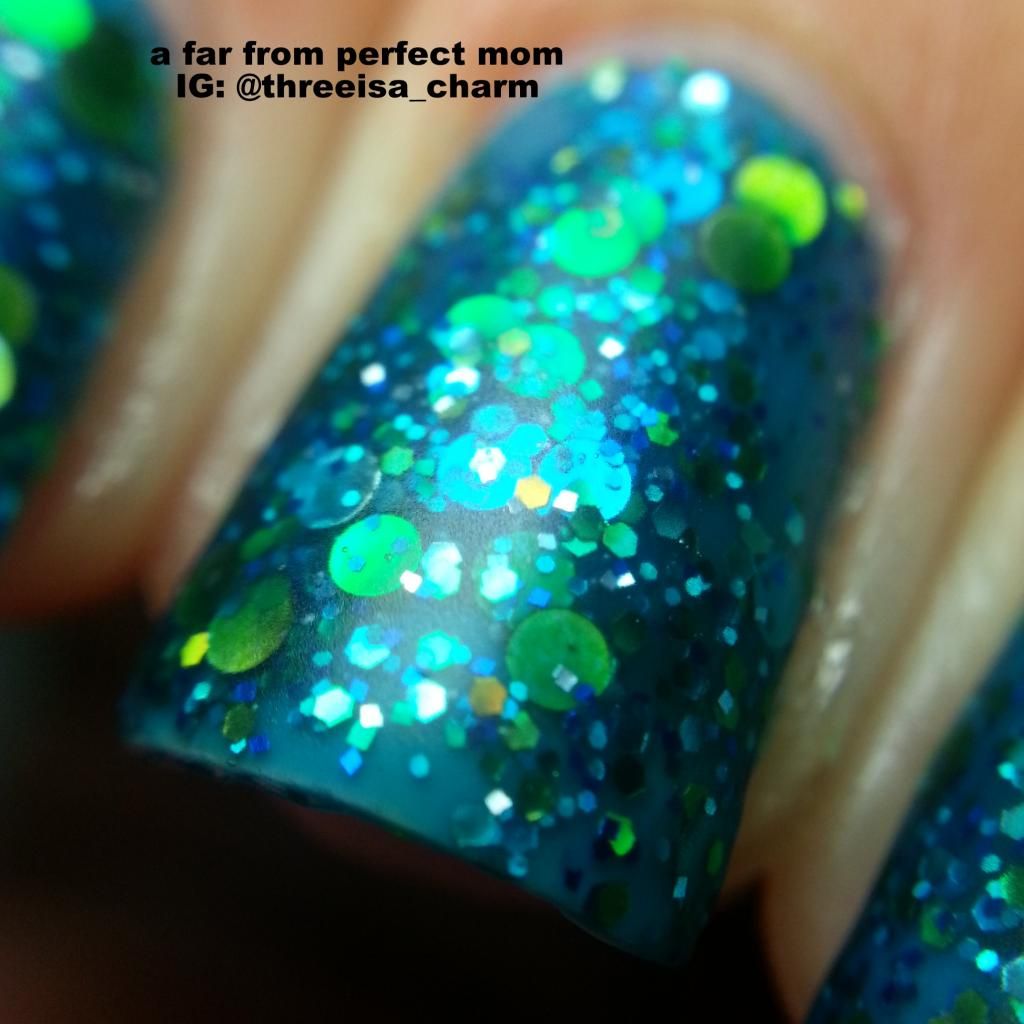 Tomorrow's a Mystery macro shot
I cannot stress enought about how super sparkly this polish is! Seriously you could be naked and no one would notice because your nails will steal the show! You can purchase Pipe Dream polishes on
Etsy
. And follow Pipe Dream on
Facebook
and
Instagram
for fun updates and beautiful polishes!