I have a new polish to show you from Bliss Polish's Son's of Anarchy collection. Okay so I do not know anything about Son's of Anarchy, but I do know that this collection is exciting as hell! Now Lyla must be a sexy lady, because this polish is just so sexy. It is a berry jelly polish with some shimmer and GOLD FLAKIES!! Yummy, I love me some flakies. I used three coats for the pics below!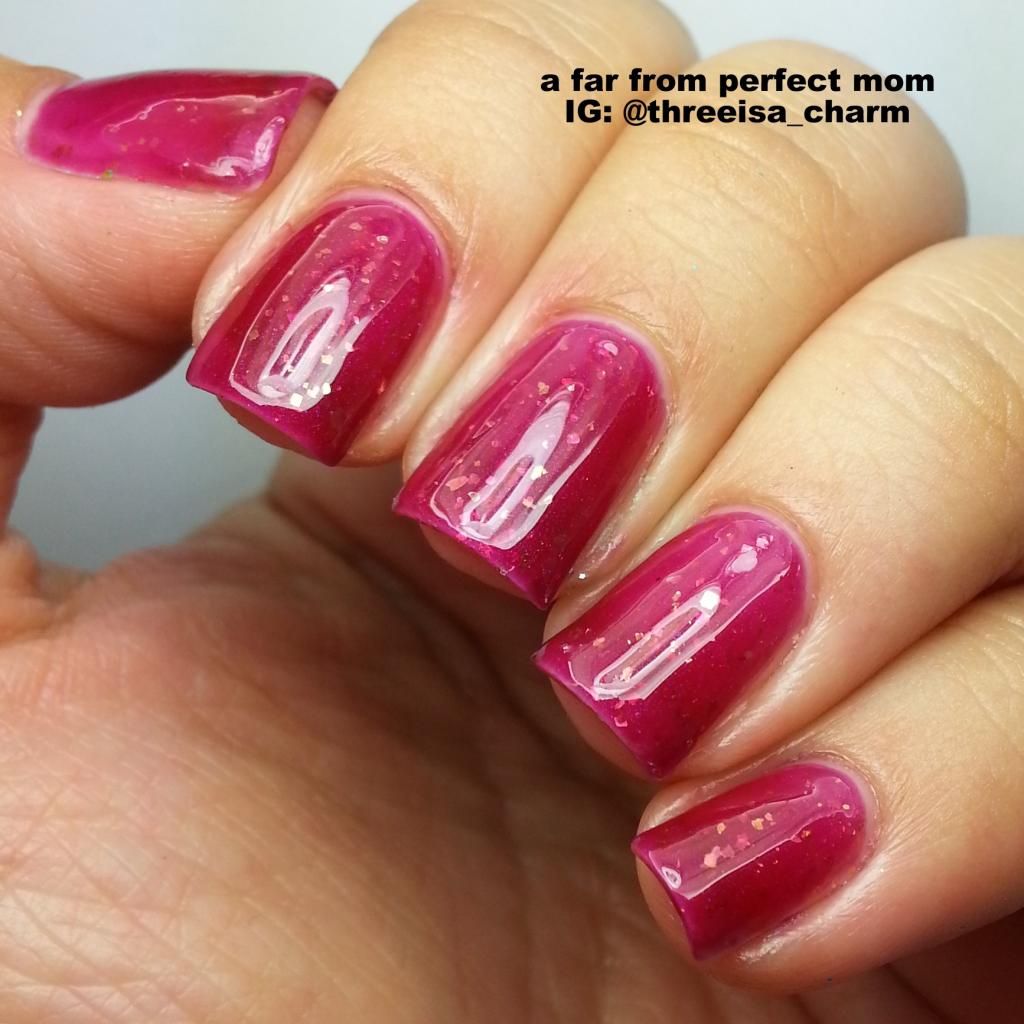 Lyla with glossy top coat in artificial light.
Lyla with glossy top coat in natural light.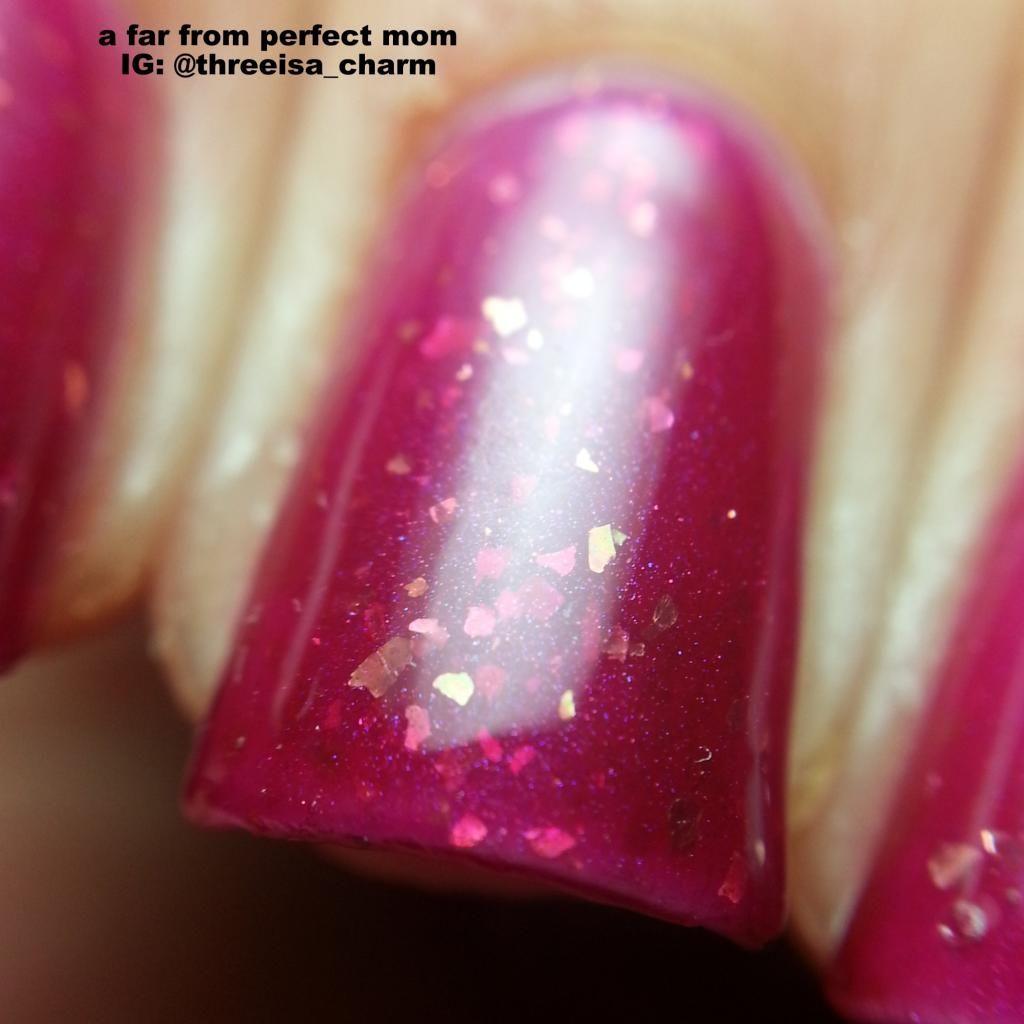 Macro of Lyla with glossy top coat.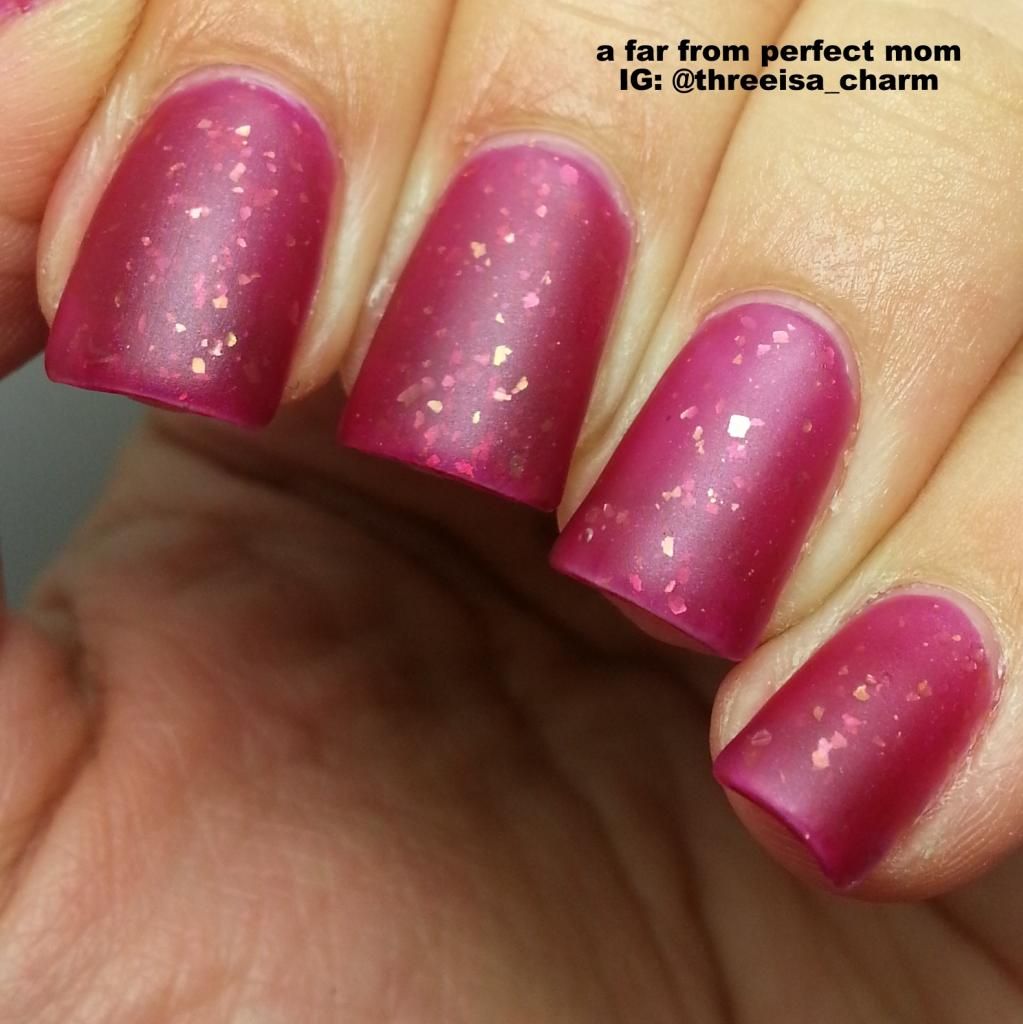 Lyla with matte top coat.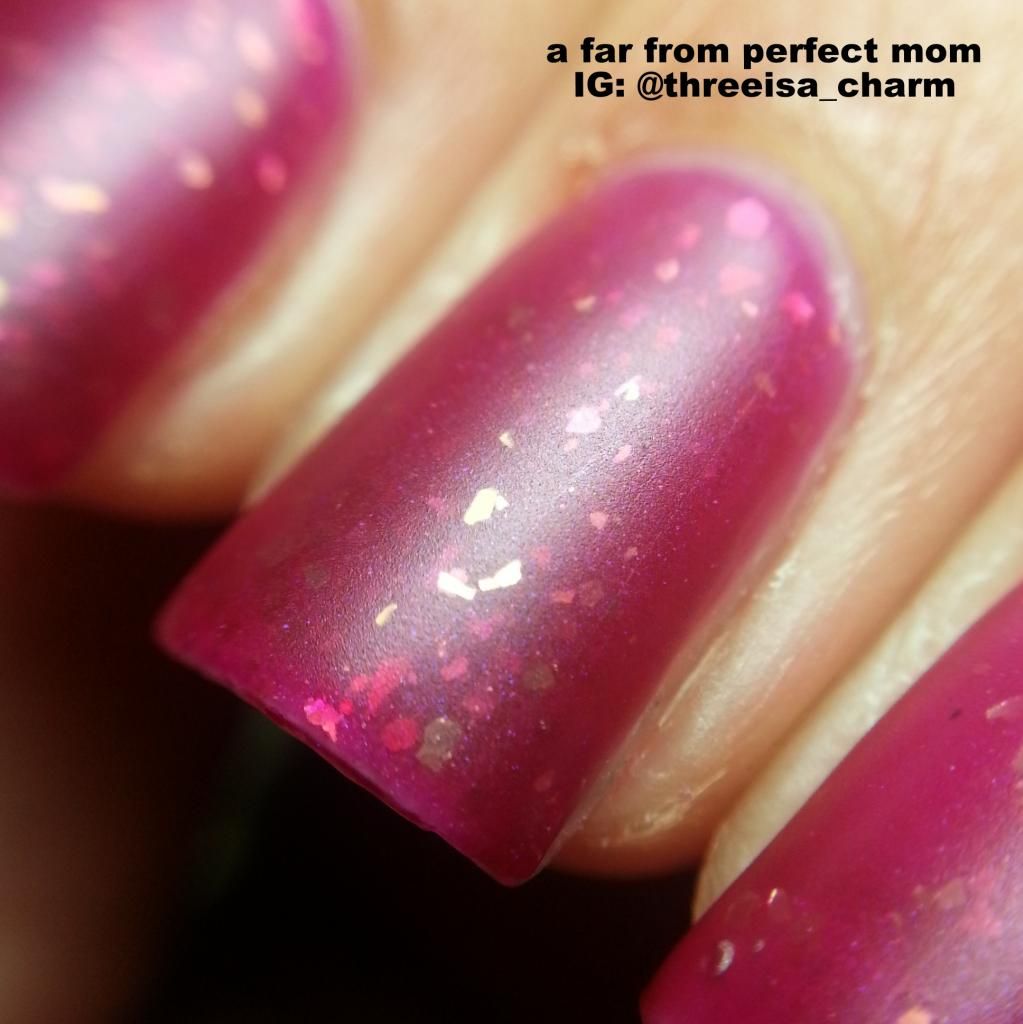 Lyla with matte top coat macro shot!
So I took many photos of Lyla because she is camera shy. She didn't want everyone to see her sexy beauty without being a tease. Keep in mind I'm talking about the polish. :) So to try to get the flakies to show in their glory I tried different lighting, angles and mattified it! Hope you enjoyed!
The Son's of Anarchy Collection will be available for purchase tomorrow! Please follow Bliss Polish on
Instagram
for swatches of the complete collection! They are ahhhmazing!
Shop link
!
Polishes were sent to me for review.