Hello all! I'm excited to be able to swatch a few polishes for Polish Addict Nail Color (PANC) today! Laura sent me four polishes that I get to show you all today. All the polishes from PANC that I have ever tried have always had an impeccable formula! The polishes today applied amazingly and I had very little cleanup to deal with. The only cleanup required was due to my fingers being to meaty and getting in the way of the polish brush. Ugh I hate my fat fingers. Lol!
First I have Chemical Romance. This is a glitter topper with so many different glitters. Every time I dipped the brush into the bottle I came up with new glitters that I didn't even see in the bottle, I'm pretty sure there are still mysterious glitters in there that will come out when I use this again! I swatched this as a jelly sandwich. I used 4 coats of Loreal's Berry Nice, a gorgeous deep purple jelly, and one coat of Chemical Romance to sandwich this glitter in. ;)
Glossy top coat.
Macro shot.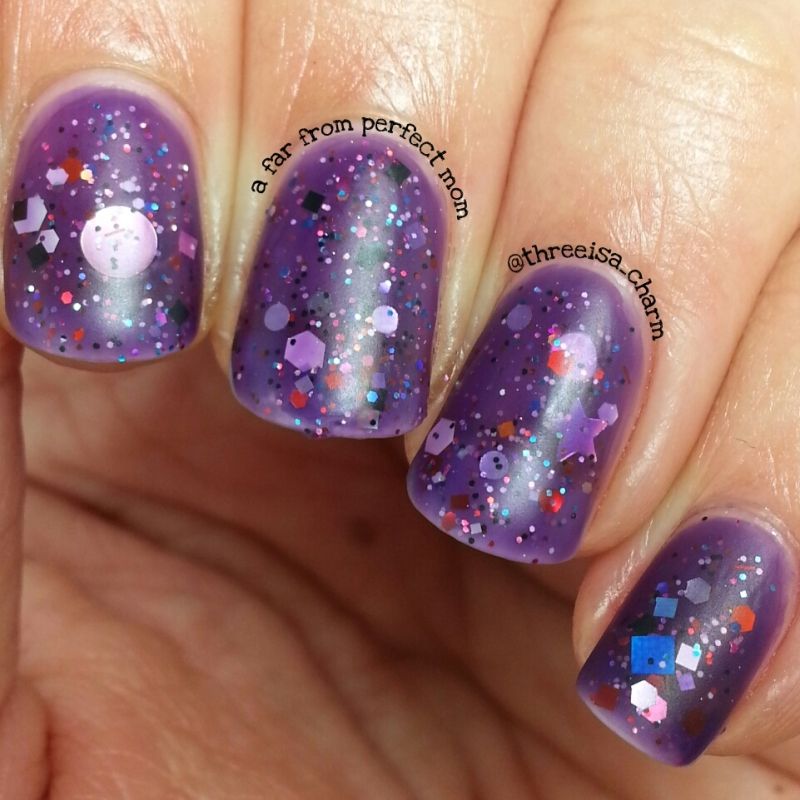 Matte top coat.
Matte macro.
Next I have Diamonds are Forever. This is a pink jelly glitter bomb. This also had different glitters with each swipe of the brush! Below is 4 coats of Diamonds are Forever.
Glossy top coat.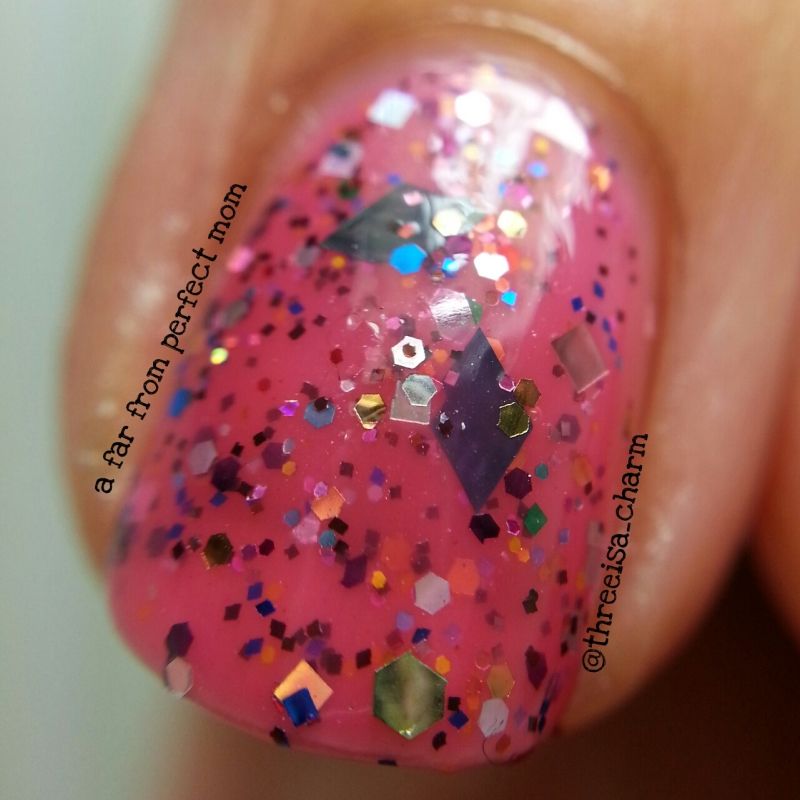 Macro
Matte top coat.
Matte macro.
Next is a beautiful pink linear holo thermal polish with micro pink and gold glitters, Roses are Red. The thermal effect is very subtle in this polish, it turns from pink to light pink.
Cold state
Transition
Warm state.
Last I have Violets are Blue which is a blue linear holo thermal with blue, purple and black micro glitters. This also has a subtle thermal change from blue to light blue.
Cold state.
Transition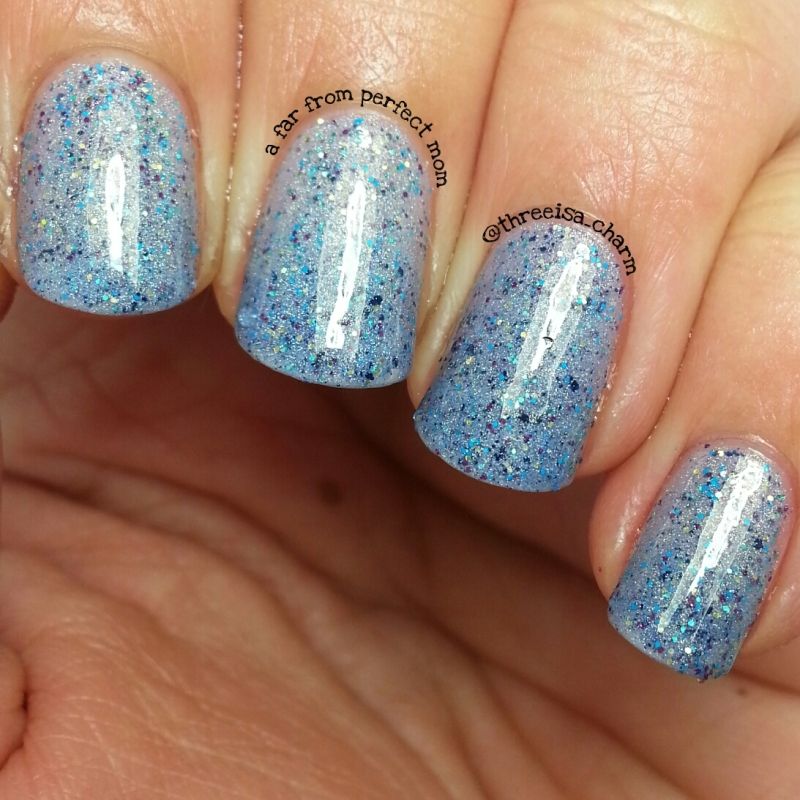 Warm state.
My favorites are the thermal polishes. I just think they are so fun and look so beautiful. I couldn't capture the holo, ugh why can't I capture it??? But it's there and it looks so beautiful. I definitely don't have anything like these in my collection. Visit Polish Addict Nail Color's shop
here
. Follow Laura on
Facebook
and
Instagram
for updates.